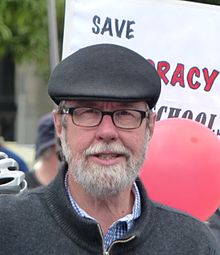 Greetings from Lucca, a small walled village in Italy. To put this village into perspective, it was where Caesar had a famous encounter with Crassus and Pompey in 56 BC. It had already been a place of occupation at that stage for 3 centuries. The Cathedral in the middle of the town was built in the 1100s.
Despite being in this place of wonder it is impossible to not think of home, and to read media reports.
Three articles I read during the week gave me cause to sit and think about themes. I will cover these in order.
The first item was a school student being severely attacked by the head of Environmental Protection Authority when she gave a surprise address at their conference, in the place of Russell Norman head of Greenpeace.
The response from this CEO was astounding. When I read the speech I thought her parents and her school should be proud of this fine young woman. She spoke with a clarity which is refreshing.
The response demonstrated exactly what sort of problems we have with addressing Global Warming. This young woman was speaking to closed minds. That is really unhealthy for our future when people in positions of power shout down questioning voices.
The second item was an interview with Jim McLay, an old politician of yesteryear (a bit like me!). In this interview Jim McLay lamented the fact that he had not appointed more people to the Royal Commission on the Erebus Crash than just Justice Peter Mahon. I guess he felt that if he had the report would have been the effort of three people, it would have been more watered down, and therefore more acceptable.
Remember that Peter Mahon wrote that some of the evidence in front of him was an "orchestrated litany of lies". Remember how the staff of Air New Zealand had put large amounts of paper through a shredder? Justice Mahon found this, and some of the evidence in front of him, unacceptable. As he should have.
I know that Justice Mahon was eventually beaten up by his own kind at the Privvy Council. I once asked a lawyer why Air New Zealand eventually succeeded in damning the report. His view was that if Justice Mahon intended to make this comment he should have called the Court together and said "I am of a mind to say…" and given them a chance to respond.
He could still then have said it. Justice Mahon was a lawyer's lawyer and a man of high principles. I read the Erebus report many decades ago and it was a fantastic read. Elegant and easy to read. I learnt from Justice Mahon's Privvy Council experience, and whenever at CCC I was in a position where somebody could have challenged our decision in Court I would say "I am of a mind to say…" and see what their response was.
The most important thing was that Justice Mahon saw right through the rubbish being served up to him by a bureaucracy determined to protect itself, despite hundreds of people dying. HIs "orchestrated litany of lies" has echoed in my head ever since when considering reports in both the public and private sectors. In my opinion, bureaucracies will always be self serving unless there are proper checks and balances in place.
This country still has much to thank Justice Peter Mahon for his clarity and honesty. He remains one of my heros. I wondered if Jim McLay's observations were those of somebody so soaked in the system, that when they were told very directly about the truth they couldn't cope?
The third item to catch my attention was the report from Judge Peter Boshier this week on Christchurch City Council. I have read this report from end to end. It makes fascinating reading. Some of the sentences which raised the hair on the back of my head were:
"This behaviour is deeply concerning"
"Some members of the executive team wished to manipulate any mess going out about Council which might be negative"
"Some staff reluctant…for fear of reprisal".
"A perception held by some staff that certain members of the Council's executive leadership team were not supportive of openness and transparency is enough to cause me significant concern".
"I am of the opinion that such failure was unreasonable".
These statements from a High Court Judge are as strong as those of Justice Peter Mahon. They are absolutely damning of an institution which so many of us have spent a portion of our lives being part of and who feel that this sort of behaviour is totally unacceptable.
The new CEO now has a golden opportunity to weed out these toxic elements within CCC. This is essential as it is obvious from the report that although Karleen Edwards cops the flack for not leading properly there is constant reference to "some members of the Executive Leadership team" suggesting that these other offenders are still in place.
It was pleasing to read in the media that Dawn Baxendale intends meeting with Judge Boshier later this month to ask who exactly were the offenders he Was referring to. The exercise of implementing Judge Boshier's excellent report will be the first real test of Dawn Baxendale and I wish her all the best with it.
This won't be a pleasant exercise but it is an essential one. My observation after the earthquakes is that some pretty unsavoury practices emerged from Cera, Otakaro Ltd, Regenerate Christchurch, DCL, and CCC agencies which Were tasked with the responsibility of the rebuild of our City.
This report has focused on just CCC, which was but one portion of the public structures of the rebuild of the City. CCC has been caught out by the public defender of openness, the Ombudsman. I would be very interested for Judge Peter Boshier to turn his mind to these other organisations.
Would he find the same level of cover-ups and lack of transparency that he found at CCC? I would appreciate comments on Judge Boshier being approached on these matters. It really is time for us to have a clean out of dishonesty and start on a new chapter of openness and proper engagement in our City.
To conclude. I read a book about Martin Luther King in my travels. One quote of his, ignoring the sexist tone, I liked which seemed appropriate for us to consider in Christchurch at this time was "a nation, or civilisation, that continues to produce soft-minded men purchases its own spiritual death on an instalment plan".