I have written many times about housing. It's because I think we should all be passionately committed to housing for all. It is a human right to have a home and we could, in this country, achieve this goal. If we had a will.
There are many aspects to the housing market, and who provides these homes. Whether we rent or own a house. Here is the graphic for the housing continuum, which I have posted many times before: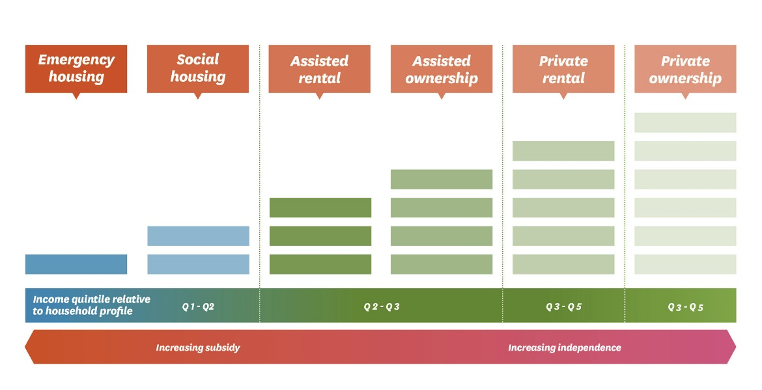 From the left of the graphic you will see "emergency housing" which is generally supplied by the Community Sector, supported by contracts with Central Government. The major supplier of housing for "Social housing" is Kainga Ora (which has had many names including Housing New Zealand and the Housing Corp). This organisation has been massively ramped up under this Government, and is building houses all over New Zealand, with a special focus on places with the greatest needs.
The Community Housing Sector also provides homes for 25,000 people every night to place their heads in the "Emergency, Social, Assisted rental and Assisted ownership" parts of the continuum.
The area of "private rental and private ownership" is the normal market, which we all know about, and which gets much attention by the media.
In an interview with Simon Wilson or the New Zealand Herald this week the Minister of everything, Megan Woods, stopped from her full-time job of chasing escapees from "managed isolation", to speak to the media about housing.
Megan was quite correctly proud of the progress which the current coalition Government has achieved with ramping up housing. The New Zealand Herald reported:
Woods spoke so positively about the progress being made by Kainga Ora; the new agency formed from the shell of Housing New Zealand. And about the value of the new fund: 15,000 jobs, 4000 more new homes.
It will mean, she said, that we "do not see a repeat of what happened in the GFC [the Global Financial Crisis] when programmes were stopped by a lack of funds". That was a reference to the last National Government. Not austerity, this time round, but stimulation, with safeguards.
But then the Herald went on to write about the housing continuum:
And they are being built with almost no role for the community housing sector.
That's not-for-profit groups like the Housing Foundation, Salvation Army, iwi and others. They have a wealth of experience and, often, deep community connections. They've been pleading with the Government to give them a beefed-up role, but they're not wanted.
Why? Megan Woods told me the answer was simple: "We believe it's the state's responsibility to build social housing."
This comment is, in my opinion, incorrect if the Minister's belief is that the state builds all the houses itself. Megan Woods is a historian. It is well recorded in New Zealand history that the Government has always partnered with the Community Housing sector. This sector provides a wrap around service which the state can never afford to provide. To interpret the responsibility of the state as being the only provider of social housing is just plain wrong. It has always done this with the Community Housing Sector.
If Minister Woods meant that "it's the state's responsibility to build social housing" and that includes providing this in partnership with the Community Housing Sector then I would support her analysis. That partnership includes providing access to resources in the form of access to borrowing capacity.
You might well ask which groups in this City are part of the Community Housing Sector? Well it includes, Nga Maata Waaka (Nga Hau e Wha Marae), Habitat for Humanity, Salvation Army, Otautahi Community Housing Trust (the old CCC housing unit), Vision West, Methodist Mission, Emerge Aotearoa, Wise Group, Abbeyfield, New Zealand Housing Foundation, Ngai Tahu Housing, Pathway Trust, Comcare Trust, Link people, to name but a few. These groups have been working in partnership with Central Government for over a hundred years. In times when dogma didn't rule the waves, the Community Housing Sector was provided with affordable loans to expand their housing stock. They built this stock and kept it.
The Community Housing Sector brings with them incredible community goodwill. Builders, lawyers, accountants, plumbers, planners, architects and people of goodwill who care about people in their community volunteer to assist staff who run these Trusts. The amount of voluntary commitment to this sector is amazing, and enormous. And often, uncounted.
So, instead of feeling despair at a Minister whose dogma denies history, I looked around for those who might provide a policy solution which embraces the Community Housing Sector.
Greens Housing Policy…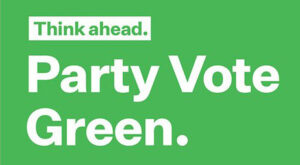 Then the Greens released their housing policy. Here it is:
https://d3n8a8pro7vhmx.cloudfront.net/beachheroes/pages/9589/attachments/original/1591230091/Policy-Greens_Housing_and_Sustainable_Development.pdf?1591230091.
There is a whole section on what they call the "Third sector". Here it is:
Expanding the Third (Community Housing) Sector
Community-based housing can provide flexibility and mix of housing options to better meet the needs of our diverse society. Third sector organisations act in a way that benefits the physical environment and helps to build stronger communities
3.20. Create a legislative and regulatory environment that actively encourages third sector involvement in the provision of diverse, secure and affordable housing, particularly in areas of high need.
3.21. Provide funding to assist third sector housing organisations.
3.22. Ensure that community-based housing organisations that obtain government funding have robust allocation criteria and procedures, housing quality (including environmental and social sustainability), and rental and affordability policies.
3.23. Ensure urban planning provides for not-for-profit retirement villages and rest homes within reach of public spaces and facilities (including community gardens and natural areas), to provide alternatives to the 'branded' rest homes.
3.24. Remove legal and institutional barriers to the development of a range of affordable and appropriate housing tenures and styles (e.g. community land trusts, co-operative housing, eco-villages, self-built housing, sweat equity housing, shared housing ownership, tiny homes, and Papakainga housing).
3.25. Review and address legal and financing barriers to diverse models of non-profit housing provision
This is wonderful policy and I hope the Green Party get across the 5% threshold. I hope that as part of their supply and agreement with the Labour Party (I am hoping that NZ First is gone) that they make their housing policy a condition of that agreement.