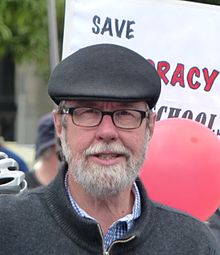 Welcome back. Another February. Another start to the Tuesday Club. I trust you are all in good spirits.
During the break I read a number of books. One book in particular caused me to sit up and think hard about the journeys some refugees took to get to the place we take for granted, New Zealand. The books called "The Ungrateful Refugee". I do recommend it. I'm sure you can get a copy at Scorpio.
The book traverses the difficulty most refugees have leaving their country of origin; and the hazards on the journey. Many people perish on the way. It made me think of all the thousands of people I was privileged to make New Zealand citizens as Mayor, and how many of them would have been able to tell terrible tales of deprivation. Yet I seldom asked them their story.
I guess the book made me think about our country's history of taking immigrants and refugees. Let's reflect on Peter Fraser declining to take a complete Jewish orchestra from Europe before the Second World War. Guess they all perished. I think about our family GP in Palmerston North, Dr Louis Bieder, who had escaped Germany as a German Jew. I think about Wolfgang Rosenberg such a pivotal figure in economics in New Zealand. Then what the families of these wonderful men contributed to our country.
Just think about the design of our public housing programmes post war which were so heavily influenced by European Jews who designed community friendly housing when they came here.
You will all have similar stories.
I was therefore concerned about this article in Newsroom recently: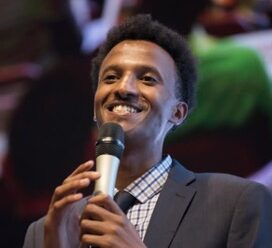 Tuesday Club attendees will remember Guled Mire who spoke with Abbas Nazari the Tuesday after the Mosque attacks. Guled made some really interesting comments in the article above about how New Zealand has dropped the ball when it comes to refugees coming to this country. He said:
"he understood the difficulties Covid-19 presented for the refugee resettlement programme, and New Zealand did the right thing in closing its borders and prioritising citizens' health, but it was time to start planning for the future.
"I'm not saying that we open our borders right now and resume our refugee programme to the fullest extent, no, I'm not saying that…
"I think what is needed is a clear pathway, in terms of how we are going to be able to fulfil our commitments in that space."
New Zealanders should be asking what other ways they could help, Mire said.
"Just because we have a pandemic, doesn't mean that the global refugee crisis is over… Violence is still happening, people are being forced to leave their place.
"Imagine that you have to flee right now, in the middle of a pandemic, from your country," he said.
"For refugees around the world, now's the time I'd like to see a little bit more compassion, kindness, for the most vulnerable people that are being impacted right now by this pandemic."
Newsroom wrote:
These calls are set against the backdrop of a hard-fought campaign to lift the refugee quota, after many years of a stagnant quota system, which was falling further behind other comparable countries' per capita commitments.
Then in 2019 – in the wake of the terrorist attack that resulted in the death of 51 Muslims, including former refugees – the Government was pressured to finally scrap the discriminatory 'family link' category, which barred refugees from Africa and the Middle East, unless they had a family connection to New Zealand.
Guled (who is currently a Fulbright scholar studying in USA) said it was time for the Government to show leadership.
"The most difficult thing in the midst of all of this is that our policy doesn't add up with the rhetoric and the way that we like to portray ourselves as a nation.
"When it comes to refugee issues, generally, everything we do feeds into that whole virtue signalling; that we are a kind and compassionate society, when really we're not. We make it so tough for people to get into New Zealand."
"If the public rhetoric is so harsh towards returning Kiwis right now… forget about refugees." – Guled Mire
Mire, and others who spoke to Newsroom, said it was hard to have a constructive conversation about welcoming refugees under the current circumstances.
There was no public appetite or support for bringing in refugees when New Zealand citizens were struggling to make it home, due to the restrictions on international travel and the lack of MIQ places.
"I have to have a lot of hope in everything that I do; that's important in my advocacy. But I really don't have hope, at this moment, that our Government will showcase leadership on this issue," Mire said.
"I feel like we've made the bar so high for our very own citizens to be able to come back home. And if the public rhetoric is so harsh towards returning Kiwis right now, in this current pandemic, forget about refugees. Are you kidding me?"
While Mire acknowledged it was currently hard to justify the intake of non-Kiwis, he said it was important talk about the issue and the policy going forward.
"I understand current circumstances are pressing and challenging, but we can't completely turn a blind eye and then at the same time, turn around and portray ourselves as this very kind and compassionate country."
I have heard so often lately about how difficult it is to deal with the Immigration Department. They seem to behave as if they are the judge, jury and executioner for potential residents in this Country. Maybe we should remind the staff in this Department, many of whom are great public servants, that every single person in this Country is a descendant of an immigrant.
Since I wrote this the Government has announced the restoration of the refugee programme. I applaud that but I still want to hear us have a dialogue about taking more refugees and how we could be a model to the world if we do it right.