Most disasters are unprecedented. That is why we invest and plan!
As a City which has had its fair share of disasters we have been looking at Auckland, Northland and Coromandel with compassion. How could we help has been top of our minds. If ever there was a lesson that stormwater is not just pipes was demonstrated in a grand fashion.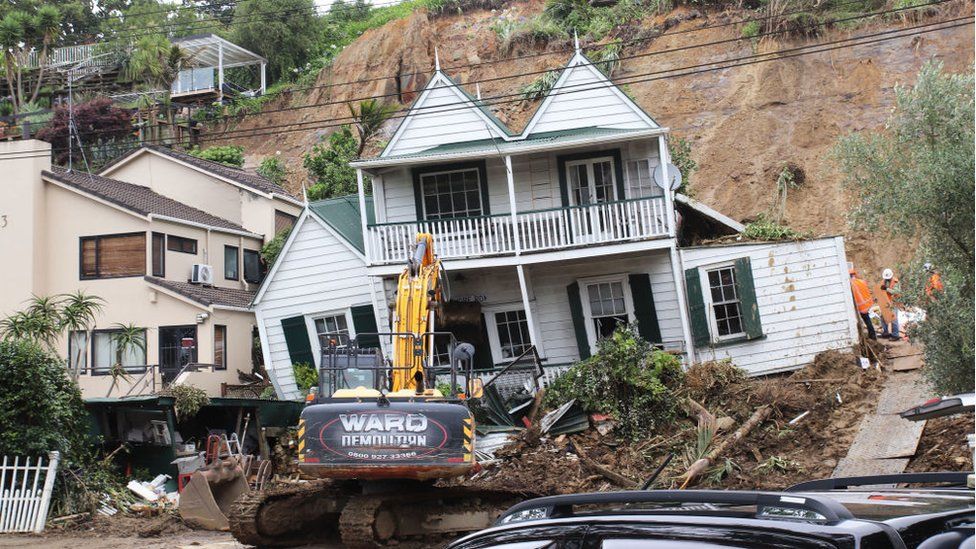 I well remember Jim Anderton saying to me once as he reflected on the Auckland of his youth. How areas which had absorbed water were now covered in roofs, concrete, and bitumen. He pondered what would happen in the event of big storm events. Where would the water go he wondered. I reflected on Jim's thoughts this week. 
The disasters North recalled for me some books I have been reading over the last month...
"We don't know ourselves, a personal history of Ireland since 1958" by Fintan O'Toole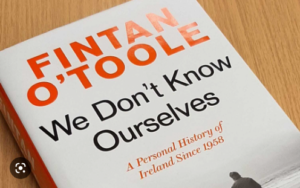 In this beautifully written tome O'Toole traces the demise in the power of political parties and the Catholic Church. Cultural norms promoted by the political and church hierarchies were carefully analysed. In the years following O'Toole's birth in 1958. This book is the recording of the breaking down of an artificially constructed society established to serve a few powerful men who demanded a compliant population.
At one stage the "Celtic Tiger" was the talk of the world in economic circles. Largely American money and investors flooded into the low tax country. There were jobs aplenty, and everybody was buying property. Speculation ruled the economy. Here is O'Toole's summary of this period which has a message for all economies:
"The rise and fall of the Celtic Tiger was indeed a kind of moral tale, but the lesson is not that free-market globalisation is a panacea for the world's ills. It is on the contrary that politics, morality, and collective institutions matter".

This book reminded me of the powerbrokers who stop sensible publicly desirable solutions from being implemented.
Citizens, by Jon Alexander and Ariane Conrad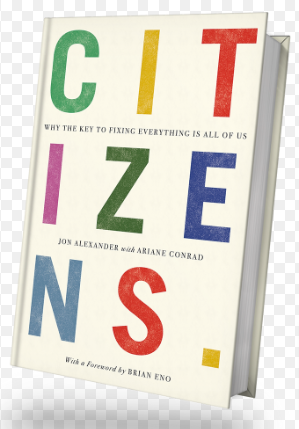 This book investigated ways of community participation which requires us to rethink decision making. In the book one of the community activists is quoted as saying:
"Do you really believe that system change can happen, and I always answer yes. When we talk about the system to me there is a set of entrenched powers and structures that exists to sustain themselves and those who run them or benefit most from them won't benefit from ever changing why change it is it works well for them".
The Tuesday Club will continue to build on the philosophy of this book to guide us as we examine our city and our society.
However, to get back to the Northern disasters, if we consider the messages in these books and apply them to the reporting in the media over the past week of the imperfect response by the mayor of Auckland, and public institutions, to the challenges which faced that city last week. It makes me shake my head in frustration.
I was discussing Auckland with a friend about the responsibility of public institutions and leaders toward disasters. Especially how they seem to repeat the mistakes already made with previous disasters in this country.
My friend responded by writing down some thoughts:
The (current) emphasis is on electing populist leaders that are focused on the short term and particularly how they are perceived by the population. This is also supported by the media who report on the latest issue with little real analysis of the impacts of decisions and the lack of delivery.
The way political leaders are rewarded are based on short term wins – they are not held accountable for any long-term failures.
Why are we surprised with what has happened in Auckland. Have we learnt so little?
NZ should be extremely practiced at responding to disasters and yet there remains a lack of planning, coordination, ongoing inter-agency silos and a fundamental break down of leadership.
It is too easy for people to dismiss / excuse the disjointed response in Auckland because of an "unprecedented event". What the response in Auckland demonstrated was the lack of a coordinated response, a lack of leadership, a room full of excuses and finger pointing and political leaders looking clueless at a time when a community needed its leaders most and where communities needed the agencies responsible for responding to respond in a coordinated fashion.
Most disasters are unprecedented. That is why we invest and plan! The fact that Auckland has again been let down by its leadership just further erodes trust and confidence.
As both central and local government have become more and more reliant (and perhaps driven) by consultants the skills and capabilities of central agencies and local government have increasingly been downgraded. The same people that used to make up once highly capable agencies are now earning much more as highly paid and contracted consultants. No one seems to be held accountable. We just change the people and expect something different. Too often it is the same old same old just dressed up in new clothes that is then packed as the future.
The fact that there are now more PR consultants employed through the public sector and our political parties than journalists probably give a wonderful insight as to why citizens are losing trust in their leaders.
There is a focus on the promises of what each leader will achieve and then we watch another decade go by with little or no tangible progress. Each time we change the leaders and then repeat the same old cycle. What is absent is any accountability for the harm that has been done to citizens by those involved in the lack of decision making and delivery.
Following the Auckland floods at our home table we have been debating the rise and the rise of PR consultants. The sort of people who promote a person for a task, like mayor. In Auckland were the PR "experts" just in it for the money? Is there a place for public ethics in the PR advisors minds? Have we "contractual-ised" our society to the point where nobody is responsible for anything? Especially spin merchants.
Surely the PR team who promoted Wayne Brown in their hearts must have known that he was entirely the wrong person to lead a team. He appears to not understand governance. He isn't a team player. He is a financially successful sole trader. Because he's financially well-off doesn't automatically make him a good civic leader. He lasted one term in the Far North council and fell out with the council bureaucracy and local people about, amongst other things, his property dealings.
What place ethics in the PR and "persuaders" industries? Is this the resting place where truth and sensible debate is repackaged into a form where the media can then cut and paste and reprint as if it's the truth? Thus, denying the citizens of the chance of having their own thoughts on matters. It's led to politicians and the media being held in low esteem. It really is time to raise the level, and quality, of public debate. Without PR spin.
The old ways of exercising power eventually sunk the power mongers of Ireland.  Despite persuasive and smart PR messages by those who were wielding the power. Fintan O'Toole's book recorded how quietly, home by home, the little individually powerless people collectively turned on those in authority and decided what they wanted instead. The power mongers drowned in their self-created cess pit.
Could that happen here?