On Thursday evening our bar, Smash Palace, has motorbike night. It's full of all sorts of people who ride motorbikes. It's a sort of egalitarian mix of people, businesspeople, tradies, artists, employees from a vast array of places. Young and old.
This week we had a spirited debate on the ownership of property. Owning property is seen as a genuinely good financial business decision. I guess people feel confident that their house, or commercial building or rental, will not disappear. That it will go up in value. Also, the increase in value will not be taxed.
What seeded the bar debate was the fact that the new leader of the National Party had earned, on paper, $90,000 per week on his property holdings each week for the past year. It is of great concern that the number of NZ'ers who do not own their own home is increasing at an alarming rate. We are no longer a "house owning democracy" as Chris' forebear in National, Syd Holland, once said.
Here's one of the articles https://www.stuff.co.nz/national/politics/127154254/christopher-luxons-property-gains-soar-as-national-promises-to-tackle-housing-crisis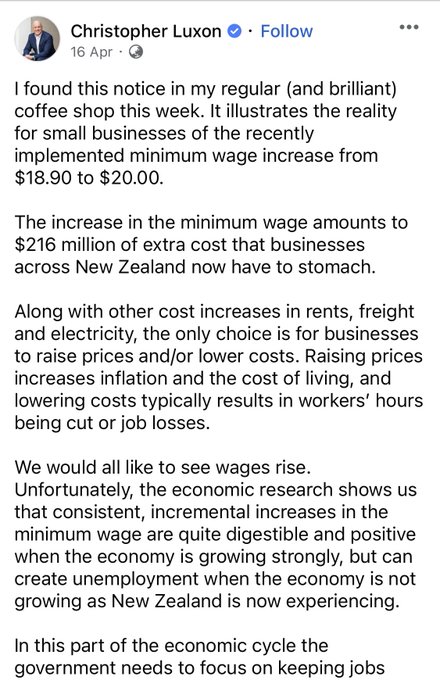 Why do we refer to multiple property owners as having "earned" this? Because they have bought into the speculative money-go-round which property represents? My question is how can a person who earned over $4m a year in his last paid employment, and with the investment portfolio he has, entertain alternative thinking? He is deeply wedded in the existing system and has earned huge money from our prevailing financial belief system.
He also railed against the increasing of the minimum wage earlier this year….
Here's what Bernard Hickey wrote about Chris Luxon last week:
His properties have risen in value by $4.3m to $21.145m so far in 2021. That is more than the $4.2m he earned as Air NZ CEO in 2018/19, when he was the best paid CEO of a listed company in New Zealand.
Luxon may have other investments in the Rae Family Trust that are worth more, but they're not disclosed to Parliament in detail if they're worth more than $20m, which would be a problem in itself.
Luxon's investment choices are perfectly rational, understandable and justifiable with the current tax laws and the lay of the investment landscape where we have significant housing shortages, a fundamental tax advantage and the advantage of leverage for residential property investment. He is simply responding to the incentives.
So why would he expect New Zealand's citizens, savers and businesses to do anything else? Unless he is planning to change those incentives, which I doubt.
So how does he expect to change that investment, innovation and productivity record without changing the incentives? What magic does he have? He has argued he has a particular set of skills as a manager of people and strategist. That remains to be seen, but his own investment choices show the best-performing business leader in NZ (if performance is measured by pay) also chose to invest in rental property, rather than productivity-enhancing business investments.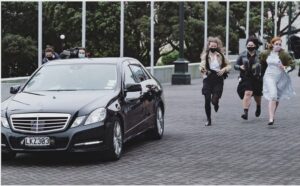 Why would less talented and knowledgeable savers do anything else?
My question is how does Chris Luxon reconcile his financial success in life, and his newly won political leadership, with the challenges enunciated so clearly by a past National Party leader, Jim Bolger, last weekend? Challenges which get to the nub of a decent society which we all must think seriously about.
Jim Bolger posed the following questions, challenges, and observations:
" The National Party has to reimagine capitalism because social inequality is pushing countries towards revolution.
He voiced concerns about rising inequality and decried an obsession with GDP statistics.
He asked of the new leader what is your view of the society you want to create.
He also asked what your solutions to the fact are that the dominant global economic model was dividing society where "Some are getting obscenely rich and others are going to food kitchens."
Jim went on to refer to the book "Reimagining Capitalism in a World on Fire", by Harvard professor and economist Rebecca M Henderson.
These questions, and observations, are sound.
Joe Biden when speaking about Pope Francis said:
We have an obligation to fight against the abuse of power
I would argue that the current obsession by individuals, banks and financial institutions on property is just that. Is our investment obsession with property an individual choice or is it an abuse of power by the institutions which promote it because they benefit from it?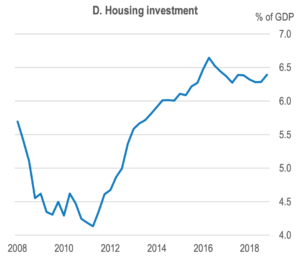 Have a look at some data which Bernard Hickey produced last week. Firstly, let's look at housing investment by our society. It's reaching obscene levels as a percentage of GDP…
Then let's consider the capital investment into potential revenue earning projects when property investment is removed from the mix. Look where New Zealand is on the graph. Down bashing the bottom of the scale, alongside the UK.
Here is our problem and our challenge. We are investing in property rather than in industry and potential revenue earning businesses which would grow jobs and assist us to become a more even society.
We must also add to the statements above the environmental challenges which are described by others better qualified than me.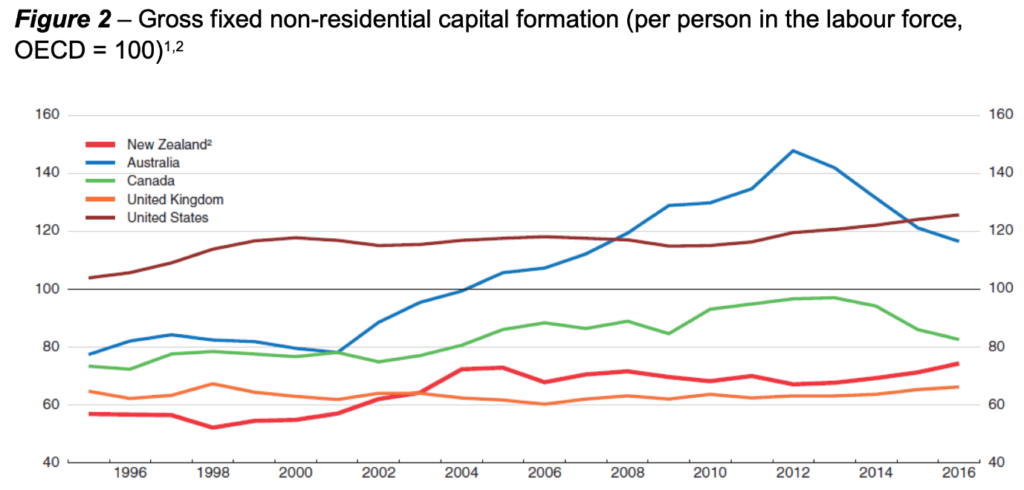 Here's what Noam Chomsky says are the world's challenges:
The crises that threaten the world have no borders. The future of the United States, and the world, rests on American-Chinese co-operation in a global society of genuine internationalism. But that is too obvious to require discussion.
There are known, feasible remedies for each of the crises that the world faces. An organised and mobilised public can confront the private and state power centres that drive the race to the abyss in pursuit of short-term interests, and can compel policy makers to implement solutions. It's hardly a novel lesson of history. Today, with global warming and the threat of nuclear war, there can be no delay.
Once we abstract ourselves from thinking "we are exceptional" and universalise issues, we start treating ourselves by the same standards that we apply to others. (On moral grounds we should hold ourselves to higher standards but put that aside.) Why treat us differently? Once we face this question, the world looks very different. ■
_______________
Or what Arundhati Roy, a novelist and essayist wrote recently in the Economist:
Oceans are rising, coasts and coastal cities are insecure, forests are burning, the flames licking at the edges of settled civilisation, devouring whole towns as they spread. Rivers are drying up. Drought haunts lush valleys. Hurricanes and floods devastate cities. As groundwater is depleted, California is sinking. The reservoir of the iconic Hoover Dam on the Colorado River, which supplies fresh water to 40m people, is drying at an alarming rate.
If empires and their outposts need to plunder the Earth to maintain their hegemony, it doesn't matter if the plundering is driven by American, European, Chinese, or Indian capital. These are not really the conversations that we should be having. Because while we're busy talking, the Earth is busy dying.
Christopher Luxon and the National Party aren't the only ones who have to tackle these huge challenges. Are we up for the debates raised by Jim Bolger last weekend, and would the National and Labour Parties be interested?