Last week there was an article by an anonymous writer in Newsroom about RNZ. This writer is a current staff member of RNZ and has written the article anonymously. The fact that they had to write this under cover is a worrying sign.
I would hazard a guess that the greater proportion of Tuesday Club readers would be avid listeners to RNZ. Is there another radio station, other than Concert FM? Our car has RNZ on "1" and Concert on "2".
The article writer reminded readers about the insidious way that reforms are undertaken by those who often know not what they do:
I would hazard a guess and say that whatever level of trust the public has in RNZ is mostly due to its reputation of nearly 100 years of public broadcasting… combined with commercial media's decline. In effect, the listenership numbers are up because, for many New Zealanders experiencing anxiety in an age of misinformation and exhausted by the hype of commercial self-promoters, RNZ is their last hope.
But at a time when the country is ripe for building on the foundations of public broadcasting and strengthening it, we get a proposed merger with that well-known pillar of public broadcasting values, TVNZ.
As a wise man once said: "There are no such things as mergers, only takeovers."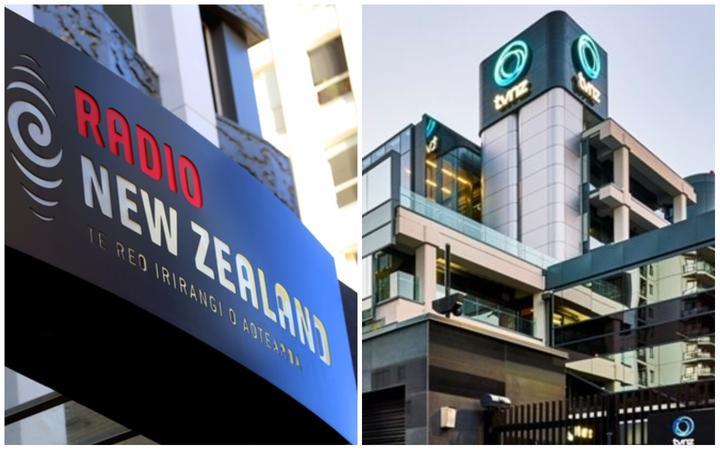 Television is expensive to make and attracts expensive people. Many at RNZ fear the radio entity will be subsumed by the larger, hungrier entity of television.
The Government has appointed a review committee to look at what options there are to create an amalgamation of RNZ, Concert FM and TVNZ.
Already there is some concern in the announcement of the Strong Public Media Business Case Governance Board on Wednesday. Helmed by former NZ First MP Tracey Martin, the board will oversee the completion of a business case into forming the entity.
The board itself includes John Quirk, the chair of telecommunications company Kordia and former RNZ Head of Online Content Glen Scanlon as well as Media Studies lecturer Dr Trisha Dunleavy. The rest are television people.
None of these members have an interest in public radio or in radio at all – unless you count Michael Anderson, former Mediaworks CEO, but it is questionable how much public broadcasting guidance he will bring to the table.
The writer then made some concerning observations about what is happening inside the organisation that so many of us trust for our information and entertainment:
However, there has been a shedding of some of key, long-serving staff already this year. There have been too many farewells to mention and at least one walkout. It is abundantly clear that vocational work, while relied upon, is one of the few things not measured by those in charge. And that those carrying out this work are increasingly asked to do more with less.
On the other hand, middle management is thriving. In fact, (excuse the simile) it's like an epidemic of managers. These people are often appointed internally, with little or no previous management experience and elevated to a usually impotent position, where their primary purpose seems to unquestioningly impose the will of senior management.
I then reflected on Concert FM. When current management attempted to give away Concert FM's digital frequency not so long ago, they turned over a hornet's nest. Here's how this bit was covered:
The move to shut down RNZ Concert last year is a good example of why self-interested commercial people do not belong in charge of public broadcasting. They do not see the point of Concert. How could they? RNZ Concert doesn't sell anything.
On an average day, RNZ National can sell you political ideologies, lifestyles and a book on parenting advice, or wellness but Concert sells nothing at all. It is more akin to a public library or a park. You are invited to just be there. And that is exactly the point of Concert. Whether you know your classical music or not, it is a refuge from relentless marketing and from socio-political anxiety (which funnily enough always makes us buy more). This is why Concert having its own guaranteed frequency has made the overlords just the tiniest bit crazy.
Here's the article https://www.newsroom.co.nz/if-the-rnz-totara-falls-is-anyone-listening
On Sunday morning on "Media Watch" there was an in-depth interview with Paul Thompson, CEO of RNZ. It's worth listening to. Some of us remember Paul Thomson as Editor of the Press on his way up the Corporate ladder….
Just consider Kim Hill or Jim Mora having to mention an acceptable brand of toothpaste before conducting another of their insightful interviews. Or worse. Weekend interviews conducted by Mike Hosking, sponsored by Maserati cars. https://www.rnz.co.nz/national/programmes/mediawatch/audio/2018790239/mediawatch-for-4-april-2021.
We have to keep a close watch on what's happening with our RNZ Taonga.
If anybody has information on a good speaker we could invite to discuss the future of public radio we would welcome their names.