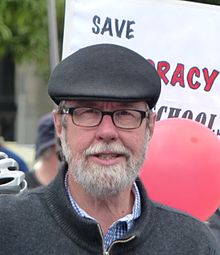 Right now, we are all wondering what our world will be like as we emerge out of Level 3 ,and head toward Level 2. Businesses are struggling, as are their employees. I have just got off the phone from a mate who has said that they are back at work, but things are really quiet. Another mate last night reported that the factory he works in had all staff on Zoom last Tuesday. Only some staff were called back last week, even though they have heaps of work. My mate is sitting at home eating up his holiday pay. That's why we have Kathryn Dalziel talking about employment on this week's Zoom session. More about that further down in this email.
What we must do is to use this time to rethink how we are going to live our lives in the future. There is considerable focus on local and New Zealand interests in the media, in our own conversations as well as in our bubbles. We must look at where products are made, when purchasing, and look for, what will be inevitably more expensive, local alternatives. The locally made products need not automatically be more expensive. We have really clever technologists who will be able to develop methods of manufacture. Also, freight from China will be a whole lot more expensive.
Lots of people have been thinking about what the future will look like. Some of it has been about goods and services. Some of it has been about our lifestyles, as we emerge from lock-down.
Andrew Thomas contacted me recently and wrote:
I have been pondering how much we have an opportunity to change so many things. It's got nothing to do with old, outworn ideological labels or false polarities. Rather, it has everything to do with who we imagine we ARE (and heaven knows it's time for an imaginative leap!); who we want to be; and what kind of world we wish to thrive in both individually and collectively, human and non-human. I've never really been asked, at least not by the 'system'. Elections every 3 years simply don't cut the mustard. There has to be a better way. There is a better way…
The Economist wrote this week:
If the pandemic lowers the barrier to reform it will offer a rare chance to recast the social contract to favour those who have been shut out, and to peg back those who today enjoy entrenched privileges through the tax system, education and regulation. Perhaps the pandemic will enhance a sense of national and global solidarity. Perhaps the success of countries like Germany and Taiwan that have dealt with the disease thanks to strong institutions will contrast with places where populist showmen have spent their time theatrically deriding expertise.
The writer on the Spinoff said:
but there's never been a time when people from iwi to government to business have been more open to radical thoughts.
This week we are continuing to focus on a range of economic issues we face. There are many views and opinions. Most of the ones I focus on are collective, or collaborative ones. Each sector can play its part. Whether it's businesses promoting a new "hub" that they have decided to promote; or businesses forming collaboratives which enables them to collectively create new products for new markets; or local communities rethinking how they support each other; or CCC having new ways of listening to the community which they serve. There is a fantastic submission from Forest and Bird on job-rich employment projects which could be considered by this City, and the country as a whole.
There's a piece on rethinking how our Tertiary institutions organise themselves as an Island, the challenges submitted to CCC by Generation Zero, links to the Unconference videos and, in conclusion, my thoughts on the media.
There's lots to read and I thank you for your interest in our City, our Island and our Country.