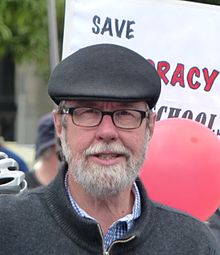 It's wonderful to be back in our great City again after a few weeks overseas. We really do live in paradise.
At one stage on our journey we were in a shop in London. The guy behind the counter asked where we came from and when he realised that we were from Christchurch, New Zealand, he leapt around the counter and shook our hands. He said " I am a Muslim and on behalf of the Muslim community I want to thank your City for how you responded to the dreadful atrocity towards fellow Muslims in your City"
He said that he had said to his wife when it had happened, that if they were to shift to anywhere in the world it would be to Christchurch New Zealand. He said that this City, and it's amazing leadership and PM, showed the world how to behave. Under pressure. He loved how the City, and the Country, absorbed the grieving Muslim community and walked alongside them. He said his family felt that we were walking alongside all Muslims.  
This response made me think. We beat up our PM. We beat up our Mayor. We beat ourselves up. We don't see ourselves as other see us. Here we were being given clear and unfiltered feedback.
Maybe we must start giving ourselves credit. We are the town which can. We can respond to challenges. We can stand up and rebuild our City. We can support each other. We can stand up and say "no that's not good enough". This is what we need. We know what will make this City thrive.
The beauty of being outside this City I love is seeing it for what it really is from a distance. Not what we are told it is. Not see ourselves as we think we are. Just the raw us.
We are the City that can.
Next year that is my theme.
It's great to be back. Thanks for everything this year. Next year will be the theme of " here is where we can…."