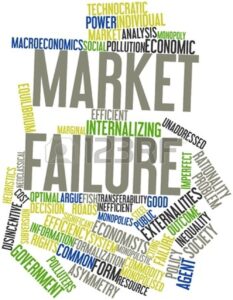 I have written many times that I am increasingly frustrated by MP's who ignore community wishes because they think they know better. This causes the population to be cynical of politics and to diss them and what they are doing, when it essential that politicians retain public support. Just for the sake of democracy the way the PM handled the Mosque murders and Covid 19 demonstrated to us all that an empathetic politician can literally move mountains.
Over the past few weeks, I have expressed my grief on how a government can get it so wrong in trying to achieve too much, and to believe that centralisation is the answer to everything. Politics should be the art of persuasion, and, for that, we must know and engage with each other first.
In the Guardian this week they wrote about the murder of yet another MP in the UK and said:
Polarisation, the dehumanisation of our opponents and less social contact between people with different views and backgrounds undermine democracy even more. More in common, found that in around one-third of us our commitment to democracy was thin, with 36% willing to support a "strong leader who breaks the rules".
https://www.theguardian.com/commentisfree/2021/oct/18/david-amess-democracy-protect-polarisation
My grieving at an increasing undermining of democracy was alive again this week. This time it was about a topic where Labour and National stood on a podium together and announced something they agreed on, which was a pleasant change. However, there was a third party not invited to the party. Local government. The very party which must implement planning rules and processes. Here's how Newsroom summarised the announcement by Labour and National:
Mayors of some of the country's largest cities have been caught off guard by the Government's housing density announcement. National and the Government have teamed up to slash red tape by August next year with the aim of making it easier to build more apartments and townhouses. Councils were kept in the dark until the day of the announcement.
When Local Government was asked about their response they said:
Local Government New Zealand spokesperson Jason Krupp said the organisation was disappointed not to have been consulted before the announcement. "We are the main planning institution in New Zealand, and we would have been eager to help the government refine its proposal before the announcement rather than afterwards," he said.
"This is particularly because with the amount of reform currently underway there are real capacity constraints across the sector, and we need to work in a coordinated way to get through them."
Once again central government, in this case Labour and National, have driven their 10-tonne bulldozer over local government. The very body which must administer planning law wasn't even informed of what was about to happen. This is arrogance at its best.
I was speaking with somebody in the community housing sector after one of our national zoom sessions this week. They are involved with building new units, which is precisely what the government wants. A neighbour was attempting to get the community agency to agree to impose obligations on them on who lives in their units and how they should be managed. The only protection this community agency has is that they had to comply with the planning regulations and the Building Act. Both administered by local government. When a building is constructed, it must comply with the law, not a neighbour. The same protection for the neighbour is the same law.
Now the political parties have opened the floodgates. It will be possible to have three storey units built everywhere in Christchurch. What place recession planes? Who will decide whether something complies? Which body could comment on this issue? Local government. Were they consulted? No.
A mate of mine was involved with a case of community housing in Auckland. They complied with the government's desire to expand housing for the poor in this part of the city. They had the land. They had the parties, including Kainga Ora. Instead of there being 20 units in the area there would have been over 100. It was an excellent project. It didn't go ahead because there was not enough capacity in the sewage pipes in the area.
This will be the issue right around NZ. The desire to achieve intensification is laudable. The ability for a city to achieve it might be something else. Three storeys as of right is seen as a magical solution. Just sit in your back yard and contemplate where the sun rises and sets. That's called a recession plane.
If the government had asked local government, they might have obtained useful advice. They didn't because they just want to strut on a stage and be seen to be tough. Local government, once again, is just the fall guy.
Densification and Its Critics
Densification has its academic critics. Andrés Rodríguez-Pose (London School of Economics) and Michael Storper (UCLA)have concluded that there is insufficient evidence that "upzoning" (an important densification strategy) can improve housing affordability and that it could "increase gentrification within prosperous regions and would not appreciably decrease income inequality."
Patrick Condon of the University of British Columbia has shown that densification in the city of Vancouver has not improved housing affordability. Condon had been an eloquent advocate of densification but describes how the "indisputable" evidence convinced him to the contrary (Note 2). Condon also provides a reminder that "upzoning" increases the value of land (by increasing the development value).
The city of Vancouver case may be the most compelling in demonstrating densification's limits. No fully built-out major urban core municipality in North America or Western Europe has densified to the same extent as Vancouver. By 1961, Vancouver was fully built-out and had a population of 385,000. In 2016, the population was 631,000 (in virtually the same land area), an increase of more than 60% in both urban density and population from 1961 (Figure 5).
Meanwhile, housing affordability had deteriorated materially in the Vancouver area market (which includes the city and suburbs), with the median house price (all forms of owned housing) being 13.0 times the median household income in 2020. This is more than three times its 1971 affordability (3.9), and up from 5.3 in 2004.Vancouver has second worst housing affordability among the 92 major markets covered by Demographia International Housing Affordability 2021, trailing only Hong Kong.
https://www.stuff.co.nz/national/126725547/garden-city-at-risk-christchurch-reacts-to-new-housing-density-rules.
Margaret Wilson's autobiography points to exactly the sort of issue which is the problem with politics. In a review in Newsroom, it was stated:
Wilson's memoir reads like a meticulous case for the defence of the implicit charge that she was a key part of a party which, in the words of an international academic, "began and largely accomplished" an economic programme which "greatly exacerbated insecurity and inequality" through an "economic restructuring that was far more radical than in other democracies" I accept Wilson's plea in mitigation that she did all that she could.
But the legacy of the neoliberal revolution remains. Where there should be a thriving left I see a disengaged, disoriented electorate and a confused political landscape, rife with distrust, delusion, magical thinking and even despair.
The neo-liberal tide has not abated. It is still present in the 3 Waters and the Resource Management Act reforms. Why? Why? Why?