It's a rare setting where a politician admits that they have got something wrong. Nanaia Mahuta did that last week, and good on her. She admitted on TV1 that she had got two things wrong during the promotion of the government's 3 Waters restructuring. In the article Local Government Minister Nanaia Mahuta admits the two parts of Three Waters she 'got wrong', and accepts responsibility – NZ Herald she is reported as saying:
The first one is I underestimated that the public really knew what was happening with pipes under the ground, and they had a lot more knowledge of the trade-offs councils were always making in relation to what gets spent above the ground, what gets spent below the ground," Mahuta said.

"It's not until pipes burst, or we had dirty water going into our rivers and things like that, that people felt there was a problem – so it was kind of out of mind out of sight – that's the first underestimation on my part that I got wrong," she said.

"There was a high level of sensitivity from local government around that campaign because they felt that they were getting blamed for something."
In my opinion she has got a lot more than 2 things wrong, but that's a start. Often in government the issue is that Ministers, if they have not had history in an area, are extremely vulnerable to relying on the advice of their ministry. In this case the Department of Internal Affairs. This ministry has always had a very poor understanding of local government. I have seen it so many times that this is a continuation of decades of bad practice.
Another issue is this matter (water) was seen by many Māori and pakeha activists as the opportunity to achieve historical redress to many awful historical misdeeds toward Māori. Then they participated in an arranged marriage with a neoliberal commercial bandwagon and the restoration of previous injustices were all wrapped up in a very unsavoury mixture which removes democratic accountability of water from where it naturally flows. Locally.
The Minister seems to have been captured by the current Wellington centralisation preoccupation. This is a dangerous cycle and is undermining generations of removing power from the centre to the regions. This has led to Lianne Dalziel recently describing the relationship between central and local government as "broken".
A Labour activist writing about health centralisation wrote:
Recently Peter Davis, a Labour Party activist from way back, wrote about the health reforms but it would be easy for the comments to be equally applied to the 3 Water proposed reforms. Here's what he wrote:
Two changes I would like to see. Greater regionalisation for a start. There is no way the system can be run from Wellington except in a very broad sense. Covid showed Auckland and Northland DHBs working together as a regional entity. That should continue and eventually be recognised institutionally, say by a regional commissioning agency.

Second, there will be a drastic reduction in accountability and transparency. For some reason that still puzzles me, the incoming Labour government more or less got rid of the public reporting of health sector performance metrics. I have always felt that was the saving grace of public-sector organisations –transparency, efficiency, and accountability. We should have a dashboard now as a public and viewable facility, and it should be extended to primary care as we will be losing the stats provided by PHOs.
The NZ Herald in an editorial about 3 Waters wrote this week:
under the heading: "Three Waters co-governance still to be properly explained" the leader writer wrote:
There have been several developments in the Government's contentious reform of our major three waters infrastructure but one key element remains: unaddressed and apparently unassailable.
A working group – made up of council and iwi representatives- set up to hear the rising numbers of objectors returned this month with suggested changes. The Local Government Minister received the working party report and conceded errors had been made in rolling out the reform.
What has not changed, however, and an elephant in the room, is the approach to co-governance.
Under the proposed model, councils will continue to own their water assets but they will not have complete control over them. Their influence on the water entities will be via regional representative groups who will be 50 per cent council members and 50 per cent iwi.
Local Government Minister Nanaia Mahuta has said she hopes the Three Waters co-governance model will help "councils and mana whenua work together for the benefit of catchments".
Former NZ First MP Shane Jones this week cited the reform as an example of how the Treaty of Waitangi is being dragged into policy areas "where it is of dubious value". Jones said this "alienates people and eats away the goodwill of past decades".
Few, if any, dispute the Treaty of Waitangi is binding for this country and we share obligations to the principles of the document. There may be a compelling case to extend these principles into control of our water supply and disposal but we simply haven't seen it.
Mahuta has conceded mistakes were made in communicating the extent of the problems with existing infrastructure and in apportioning blame for any such problems but she has not resiled from the co-governance model.
In the "case for change" tabled early in the Three Waters reform, there was mention of "meeting iwi/Māori aspirations". This is undoubtedly a desirable outcome, but how the Three Waters scheme delivers on this hasn't been detailed.
Key findings of the working group noted issues from the original version around ownership, protection against privatisation and the ability to maintain a local voice within large entities.
Interestingly, the Working Group also rebuked the Government for its communication around the reforms, urging it to do better. We can only agree.
Because of this vacuum, whether the co-governance model is a good idea or bad is hard to discern. What we do know is, there has not been enough communication about why it is necessary and how it is supposed to work.
The Otago Daily Times this week in an Editorial about 3 Waters wrote:
Disquiet and distrust on the Government's revolutionary plans for the control, governance, ownership and delivery of Three Waters are showing no signs of calming.
An array of opposition with an assortment of serious concerns continues.
The matter could also become a lightning rod on Māori issues.
The process began badly with the puerile and exaggerated campaign designed to soften up the public. Local Government Minister Nanaia Mahuta has also consistently come across as obdurate and dour.
Large and small councils cite asset grabs, unfairness, lack of accountability to users, complex governance structures, glaring mistakes in calculations and being misled when told joining the planned four water entities was discretionary.
Many council concerns are legitimate, even allowing for self-interest as they lose their core water, wastewater and stormwater functions.
What is — or at least should be — in agreement is the need for change. Local councils have, by and large, let their citizens down. They have underspent on these vital roles.
The Government seems determined to bulldoze on, pausing only for a "reform working group" to try to resolve impasses over some of the most unpopular aspects. While the group tried to come up with ways of giving councils more say, the proposed "shareholding" remains phoney. Other recommendations add further to the complexity of the structures.
This looks like a government attempt to create a safety valve and give the appearance of some flexibility. But tinkering does not address the underlying issues. It has failed.
This year's local government elections will be flush with candidates flooding the Government on Three Waters. This will, in part, focus on Labour's Māori apparent co-governance agenda and the vexed question of water ownership and possible water royalties.
The entities coincide with tribal boundaries, and mana whenua representatives will make up 50% of those nominating the entity boards.
While there is no suggestion of Māori "ownership" of the water infrastructure, there are fears in some quarters about the water itself.
Labour, the liberal elites, the Wellington beltway, and the dominant public discourse might insist that all this is right and fair. But is the depth and breadth of feelings in "heartland" New Zealand understood?
Many New Zealanders, who may recognise past injustices and support Māori renaissance, resent that even raising questions results in "racist" dismissal.
This is fertile ground for National — even as it cautiously walks a tightrope in public pronouncements — and especially for Act. Leader David Seymour is much more direct on what he says Te Tiriti o Waitangi should mean in 2022.
As well, this is an obvious lever for Winston Peters and New Zealand First. Last week he said: "Like so many other elitist proposals demands have been made in the name of ordinary Māori while the benefits will go straight to a small Māori elite making these demands."
It feels to many that co-governance and alleged "favoured status" to mana whenua is both going too far and doing so without public debate or consent.
Three Waters is also one of the grab-bags of issues being seized on by another group, the disaffected found at the frightening and inchoate protest encampment at Parliament last month.
Because Labour has invested much in its Three Waters plan, "off-ramps" are hard to discover.
Yet, the key to improving Three Waters performance is now in place through the water regulator Taumata Arowai.
Whatever happens, a lot more money will have to be spent on infrastructure. Should Three Waters remain under council purview, homeowners can still expect to pay much more.
Those areas where maintenance and renewal have been neglected the most would, as is just, face the largest bills.
Many options other than the flawed Government plan have been suggested. These need to be explored.
There are aspects of this editorial to which I would take exception. It has assumed that every local body has underinvested in 3 Waters infrastructure. That is not the case. In fact, several of the supporters of 3 Waters proposed legislation are councils which have traditionally underinvested in infrastructure. They now expect the rest of NZ to dig them out. The generalisation about underinvestment has suited the government case. Without any knowledge of what the water standards are going to be how can budgets be prepared on what it will cost to meet them? How can the government be so certain that it will take between $120b and $185b. How can we have any confidence in estimates which have a 50% range of numbers?
Dame Anne Salmond has written about 3 Waters legislation:
Nanaia Mahuta was taught by Dame Anne Salmond, and it might be a good idea for her to read her old lecturer's writing on 3 Waters on 22 December 2021. She wrote under the heading "Three Waters and Te Tiriti":
Water and waterways are not 'assets' but 'taonga'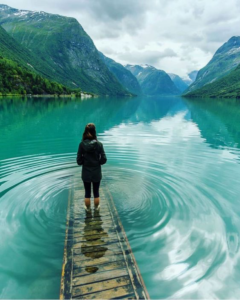 The intent of the Three Waters reforms is laudable – to improve the way in which drinking water, storm water and wastewater are managed, so that all New Zealanders have access to clean drinking water and clear rivers to swim in.
The proposed governance arrangements, however, are confusing. If these are intended to be Treaty-based, one would think that ancestral relationships with particular springs, aquifers, wetlands, streams, rivers and lakes would be at the heart of the matter.
Instead, the reforms focus on 'three waters' infrastructure – reservoirs, bores, sewage ponds, pipe networks and the like. By itself, the improved management of these 'assets will not deliver healthy waterways across Aotearoa.
The state of our rivers is also compromised by irrigation and hydro schemes, and pollution by nitrates, chemicals and sediment arising from particular land uses. A focus on the challenges faced by particular springs, aquifers, lakes, streams and rivers across the country would make better sense.
In many ways, the logic underpinning 'Three Waters' seems to hark back to the 1980s, when both central government and the courts ran roughshod over democratic conventions.
From 1984 onward, inspired by neo-liberal ideology, the Fourth Labour Government radically restructured key institutions – government departments, schools, universities, crown research institutes, hospitals and the like – as businesses run along corporate lines, rather than as public services.
In the 1987 'Lands' case, provoked by the creation of 'State Owned Enterprises' and a debate over the ownership of 'assets,' the Court of Appeal effectively rewrote Te Tiriti. Setting aside the original text, the judges ruled that Te Tiriti established a 'partnership between two races' based on 'fiduciary' principles, not unlike a business partnership.
The logic of Three Waters governance seems to arise from this neo-liberal rewriting of Te Tiriti, rather than the original agreement itself. In Te Tiriti, there is no mention of 'races,' or 'partnership,' or 'fiduciary principles.' It speaks of taonga, not 'assets.'
The text of Te Tiriti describes a network of relationships among Queen Victoria, the Governor, the rangatira, the hapū and ordinary people based on chiefly gift exchange, and a promise of absolute equality between settlers and maori (which meant 'ordinary,' at that time) and their tikanga.
In many ways, Te Tiriti seems closer to democratic principles than its subsequent legal rewriting. As Pita Tipene explained the role of rangatira to the Waitangi Tribunal, "A rangatira is a person who weaves people together. The rangatira is not above the hapu. The rangatira must listen to the hapu, in accordance with tikanga. If they do not listen they will be cast aside.'
Tino rangatiratanga, then, is about listening to people, and weaving them together. In its restructuring of New Zealand society, the Fourth Labour Government failed to follow these principles.
Instead of delivering greater freedom and prosperity for ordinary people, as promised, their 'free market' reforms led to the entrenchment of elites, and radical inequalities in employment, housing, health, justice and education with which we are still struggling.
Nor did the neo-liberal rewriting of Te Tiriti by the courts deliver equality or prosperity for ordinary Māori – far from it. They suffered most of all from the 'reforms.'
The 1980s rewriting of Te Tiriti is overdue for critical examination; and this time it should involve all parties to the original agreement, including ordinary citizens, both Māori and non-Māori.
Open debate is the key to good governance, on the marae as in a healthy democracy.
In dealing with the Three Waters debate, the Sixth Labour Government should learn from the mistakes of the Fourth, and not try to operate by executive fiat.
Democracy is too precious to be set aside, even by those with the best of intentions; and waterways are not 'assets,' but the lifeblood of the land.
Used with permission from Newsroom Anne Salmond: Three Waters and Te Tiriti 22 December 2021
Oops I got it something wrong last week:
Last week I wrote that the mayor of Dunedin and Gabrielle Huria had referred to the mayor of Westland during the DCC public meeting considering whether to join other councils resisting the governments proposed 3 waters reforms as being "racist". I was wrong. They did not say that at this particular meeting. My apology.