I worked for two central government departments. Often, I found their head offices peopled by young, green, bureaucrats who had no idea about how to implement their academically perfect policy on the ground. I can't remember how many times I left Wellington frustrated as hell about the lack of understanding of how what they had decided for us to do would not work in the South Island.
I learned many things as mayor. One of them was that a policy might work in one suburb but not across town.
However, we do need central government leadership in the regions. I have on my pile of books to read one on the history of the Ministry of Works (thanks John Stanley). The MOW was another victim of the neo-liberal disaster of the 1980's. It was considered that central planning was a block to market forces. How wrong they were. In that organisation had been built the most amazing understanding of what would work in this country. We had geologists, engineers, scientists, and planners who had a valuable knowledge, and records, of what had gone before and what might work from North Cape to Bluff.
Some of that institutional knowledge transferred to Beca. Much of it disappeared as passionate highly trained public servants retired rather than become involved with what was an anathema to them. My father-in-law a highly qualified and experienced engineer retired early and left NZ Railways rather than participate in laying off "his men". This was a part of NZ history we should hang our heads over.
We have a government totally committed to centralisation. I don't share this passion, but I share a deep commitment to public excellence.
The Labour Party is the party of reform. The National Party just beds in their changes. I think Labour will get another term in office if it slows down and starts to implement deep structural reform. This would require strategic thinking and promotion of a collaborative framework. They will need to reach out to many people who they would think would not agree with them but would be surprised just how much they get on. One thing they would have to drop is feeling that the party can do everything on their own. Once past this point, they will be surprised just who might come on board.
What's gone wrong?
Josie Pagani in a recent column https://www.stuff.co.nz/opinion/127627615/transmission-gully-shows-we-need-to-rethink-the-public-sector laid out what is wrong in the public sector using Transmission Gully as a model. In the article she wrote: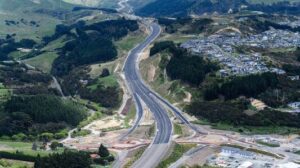 Various political figures deserve a share of blame, but Transmission Gully exposes systemic weaknesses in the public sector and its ability to meet our needs. Repetitive rescheduling of the road's promised opening dates sounds like someone trying to get a forlorn motor mower going. Spluttering and never quite firing.
The government blames the PPP financing structure, which is like blaming the bank for the builder's failure to get the bathroom in. Might be right, but would they have been more comfortable if it was funded like Think Big in the 1970s?
So, what is Josie's concern?
The real problem is that our public sector's ability to deliver is profoundly compromised. We need to re-think accountability, policy development and the management of the state sector. It needs to start with honesty about failure and weakness. In 2018, it must have been obvious that the 2019 target would not be achieved. A new government was in place. A realistic re-set could have been announced.
Her observation?
It's rare to see an admission that a delivery model is failing, rare to see individuals publicly take ownership of a policy failure.
State sector control agencies (Treasury, the Public Service Commission, and the Department of Prime Minister and Cabinet) no longer seem to provide cross agency leadership and evaluation. Instead, they appear to performance manage themselves on ideological compliance.
Josie's conclusion:
We need to rethink the public sector, so it gets better at delivery. Otherwise, we'll keep getting goat rodeos.
From Rod Oram in Newsroom:
Of course, Parliament in particular, and our political culture in general, can deliver brave, principled and effective reforms. But most of those have been of human rights, treaty, and other such societal issues.
We have really struggled, though, to conceive, plan and execute deep systemic change, let alone get as many people as possible involved in that and benefiting from it. But that's the only way we'll tackle our deeply rooted economic, social, and environmental failures.
To do so, we'll need to learn some new democratic practices, some new political culture. There are encouraging examples here and abroad.
Now one thing this government has put heaps of effort into is human rights, treaty, and other such societal issues. This part of the reforms probably needs to be allowed to follow its natural course. Now is the time for deep structural reforms.
One challenge would be how to reinvent organisations like the Ministry of Works so that the government is not held hostage to the big consulting companies which have grown exponentially since the neo liberal experiment in this country. It could be delivered either regionally, or the country broken into sections. It could become part of local government reforms. The South Island is a natural region. If we got our act together as an island, we could start to manage our own future.
Maybe this is something which Christchurch City Holdings Ltd (CCHL) could consider? Leading the South Island into finding our own solutions.