Kim Hill said it accurately when she started her programme on Saturday morning saying that she felt helpless when she viewed the disaster which had hit this country. She had a house which was dry. Her roof didn't leak, and she just sat and thought what could she do? Who couldn't relate to that in Canterbury?
Down here we have experienced a disaster of another kind. We know that now heaps of support will be pouring in. People in the North will be functioning on adrenalin. All sorts of amazing stories will be being told of action by groups of people beyond the normal call of duty. Something like this story of remarkable bravery by 3 guys in Hawkes Bay – "Just Three Maori Boys"
https://www.stuff.co.nz/national/weather-news/131270510/cyclone-gabrielle-nah-were-just-three-mori-boys-the-heroes-who-saved-dozens-of-people-are-revealed.
When our country experiences something like the weather in the North Island last week, and its consequences, everybody likes to help. That's an instinct we all share. People will be sending gifts and support. Down here we remember who came to help in our hour of need. The same thing will be happening to the communities affected right now.
I do worry about so much of the media coverage is focused on the East Coast. The people in poorer areas often get forgotten. Think about the East of our City after the earthquakes. If you are poor, in indifferent housing, are uninsured or on your own it's a terrifying place to be in. A community is judged by how it deals with its most vulnerable.
I worry about what will happen next. Last week we witnessed what a good mayor looks like. The Mayors of the Far North, Gisborne, Wairoa, Napier, Hastings, and South Hawkes Bay demonstrated this in spades. They were eloquent, sensitive, clear on what was needed and made me remember why I was involved in local government. He Tangata. He Tangata. He Tangata. It's about people. It's about people. It's about people, as Sir Apirana Ngata said so long ago.
These mayors represented the collective voices of their local communities. They performed as mayors should do. In a disaster such as they were experiencing, they rose above the everyday issues and told us what their local people were experiencing.
What worries me is what will happen next…
Remember when the Student Army formed, they were told by Civil Defence that they were not needed. Fortunately the students ignored Civil Defence. We had 50 tonnes of liquification on our property. Civil Defence didn't dig it out. The Student Army did. As the students worked away in our back yard, we had a bang on our front door. It was somebody from the Farmy Army from Waikato. They had put their shovels on the plane and flown down to assist our city. We pointed out somebody who was in need up the street and they went there. We have never forgotten the Student and Farmy Armies. They reflect the essence of a decent society.
It is essential that the next stages of the recovery, which will take years, is a collaborative exercise. Minimising talking. It's action time. Not too much time having planners sucking on the end of their pencils redesigning the prefect solution. Maybe it's time for a new agency shared by central and local government to plan infrastructure and urban form. Just like the old Ministry of Works peopled by staff with pragmatic best trained brains, only in a shared structure.
People need immediate support with Insurance and EQC claims. I was pleased to hear Duncan Webb announce that there would be an extension for the support agency which was established here in Christchurch to assist people with EQC and Insurance claims. The agency starts this week. That is an excellent response. It's also a local support structure. That's proper support.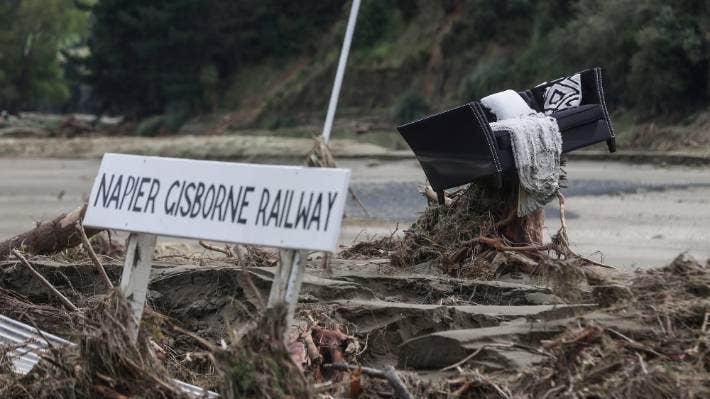 We witnessed in Christchurch central government agencies taking over our city. Central government politicians decided in consultation with a small number of powerful people what would happen with land in various parts of the city. That is not the way to behave. Local leadership at a time like this is fundamental. I'm not in the habit of quoting Eric Crampton, as we differ quite strongly on collective responses versus the market. However, in the Sunday Times yesterday he wrote the article below. There are parts of it I don't go along with completely but the essence of what he is advocating is sensible and a reminder of Christchurch being able to advise the rest of the country.
https://www.stuff.co.nz/business/opinion-analysis/300809683/dont-repeat-the-mistakes-of-christchurch-earthquake-rebuild-after-cyclone-gabrielle.
What would I do right now?
Firstly Collaborate – let's get out of our silos and work together
If I were the PM I would be getting a small group of cabinet ministers led by the Minister of Local Government who seems to have a very pragmatic approach to life. I would get the Mayors of the most severely affected areas, probably those mentioned earlier in this essay, and set them a target of an action plan to be delivered within 1 month. It should have short-, medium- and long-term goals. They should place on secondment people, from both the private sector, the universities,  and from within central and local government who are capable of thinking sensibly and quickly. The staff need to have the sort of brief established by Rob Muldoon and later Annette King with employment schemes in the 1970's and 1980's. These schemes had savvy world wise staff who had a very flexible brief and who reported straight to Cabinet and other government departments. We need this type of approach right now. The Department of Internal Affairs are a weak department and I would not use them for the sort of horsepower needed in a situation like this.
This group should be chaired by an outside person of wisdom and whose mana is unquestionable. Just as the government did after the Napier earthquakes. Just as Australia did after the disastrous floods in the Northern Territories. This person should have a background in logistics and have an understanding of Town Planning.
Secondly work with the Private Sector
A miracle happened in Christchurch after the Earthquakes – SCIRT was born. "To manage the infrastructure rebuild following the Christchurch earthquakes, one of New Zealand's largest natural disasters, a new model was created, which utilised both competition and collaboration to drive performance."
SCIRT was born out of a passion to do things better, to collaborate, to plan infrastructure in a way that gave private businesses a stream of work, and to get the work done fast, efficiently and cost effectively. Private business working collaboratively to get things done – the model is there to be used. People like Rod Cameron and others have been on the phones offering to help.
Thirdly – Rebuild Relationship and Trust between Local and central government
Everything, like the 3 Waters reforms, should be placed on hold. The enormity of this event has demonstrated that the relationship between central government and local government, which Lianne Dalziel has said is broken, needs immediate attention.
At times of disaster like this, we are told that we must be prepared first to look after ourselves and our communities. Planning and resilience begins from the flax roots up – not from the top down. Now is not the time for this but the imposition of central government dictates on local communities needs to stop. By planning together new ways of working will evolve, new funding models and more.
Make a submission to Review of the Future of Local Government before 28 February
Rosemary is excited by these things emerging from the review
Local Government as an activator of local wellbeing and infrastructure
Revitalising trust and engagement at local government level is crucial to our future
Rebuilding the relationship between governance at local and national level
Mana whenua at the table as equal partners
Participatory democracy processes
A new funding model that reflects the work that needs to be done – we have reached peak rates.
New models that recognise the benefits of collaboration and economies of scale
Mandates from government without funding must stop
Subsidiarity – decision making as local as possible
Four year term
Vote 16
Take elections out of hands of local government back to Elections NZ
It's time for collaborative action. This is often slower but ends up with a better result.
Global warming is here. Things must change. We're all in on this one. Let Christchurch lead right now. Learn from us. Look at a vast amazing opportunity of the Red Zone still lying fallow with only talk, talk, talk so far. Remember our individual fights with EQC and Insurance Companies.  Remember how we were dictated to by central government departments and ministers.
Don't repeat our Christchurch experiences. Learn from us.