In a recent article in Stuff Andrea Vance lamented the closed shop which this Government has been with information. Here's what she wrote early in the article: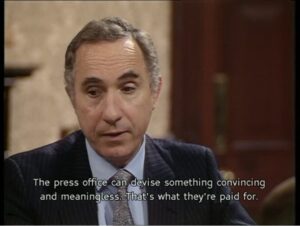 This year, I have made more complaints to the Ombudsman than in any previous year. So far, every one has been upheld. In my 20-year plus time as a journalist, this Government is one of the most thin-skinned and secretive I have experienced. Many of my colleagues say the same.
Even squeezing basic facts out of an agency is a frustrating, torturous and often futile exercise.
This observation tied in very nicely with my experience with the Ministry of Health when we were monitoring the CDHB debacle. They gave dragging the chain a whole new meaning.
Here's the article: https://www.stuff.co.nz/national/politics/opinion/125352433/this-government-promised-to-be-open-and-transparent-but-it-is-an-artfullycrafted-mirage
This article got me thinking about CCC. I have had first-hand experience of the OIA being applied to a report produced by a group which I had chaired, the External Advisory Group (EAG).
On the 3rd of June 2021 I received an email from Dawn Baxendale, CE of CCC. She thanked me for my participation in an exercise which we had reported on in October 2020. There were several parts of the email which were concerning. One was members of the EAG were invited to meet with the CE and elected reps individually. The other was the section from the email which stated:
I would like to reiterate that under the terms of the engagement that you agreed to when appointed to the Group, all information you receive is to be treated as highly confidential. This duty continues after the Term of your engagement and means that you shall not use this highly confidential information for any purpose other than to perform the duties of the Group at the time.
Why was it necessary to add this to a letter which was informing EAG members how the CCC executive had handled the report?
I then carefully considered the redacted report of the EAG, and compared it to the original. In many cases the redaction was completely understandable. We had recommended significant changes to staffing which would be accompanied by considerable financial savings. Under employment law this would need to be undertaken as a restructure which would be seen as predetermination if the recommendations were publicly produced. However, there were other redactions which made no sense whatsoever. Some of the redactions made me wonder about what else isn't being released to the public. I would suggest to elected reps that they cast an eagle eye over the original EAG report and the redacted one. Then answer the question "would I have redacted all of this". Then answer another question of what will happen to all of the recommendations in the complete report.
I will attend a meeting with the CE of CCC and some elected reps.  What worries me is will anything change? Our job was to point out what needed to be changed.
It is troubling for me to reflect on if I had not sat at the end of the Council table and pointed out our report seemed to have died in a back office what would have happened? How many other recommendations for change have been paid for and filed in the "thanks for that" filing room before our report? The last EAG report experienced that fate, as had the first. Without my raising the issue in public would this report have experienced the same fate?
If the executive of CCC think I am just meddling in affairs which are theirs alone then maybe they should tighten their Sphincter muscle and re-read the latest Residents Survey. Line by line. This is the most accurate study of local opinion that we have. When I sat in the hot seat at CCC, we registered 79% acceptability from residents. That meant we had to try better in a number of areas. We always used this survey to drive the financial and organisational plans.
The Council is now down at 49%. This is a 30% drop and is a disaster area which needs to be urgently addressed. At the CCC public meeting when the survey was discussed the CE said "it's no good receiving the residents survey then doing nothing about it". I completely agree with this statement. However, after having participated in the EAG I'm reserving my opinion about whether anything will happen.
Elected reps should consider the great gulf between talk and action. For myself I have finished the EAG exercise with alarm bells ringing in my head.
Here's the link to the survey. https://ccc.govt.nz/assets/Documents/The-Council/How-the-Council-works/Residents-Survey/2021/General-Service-Satisfaction-Survey-2021-Final-Report.pdf.
Returning to considering the OIA. In an article in Guardian in 2019 Bryce Edwards wrote about his concerns about Government under a headline of "style over substance". This week he wrote in his weekly blog politicians on both sides of the divide had become too dependent on their spin doctors.
I share his concern. But I wonder if the politicians have bought into a way of operating which has slowly evolved? Most politicians have spent their whole lives under the neo-liberal blanket. Look at the age of most of the executives in Central and Local Government. Neo liberalism has dominated economic thinking for 4 decades. Most current execs and politicians would have still been at school when the reforms were implemented. Too often nowadays the job of CEO's is a cat-and-mouse exercise with elected reps. The power remains with the executives who are there before elected reps come into office and there after they have left.
As part of his blog Bryce Edwards this week quoted another blogger called "No Right Turn". I have no idea who this person is but here is their comment on the OIA and their argument that it's time to review it:
the OIA was the ultimate outcome of the Danks Report, which was a good, solid principled look at transparency. But it was written in 1980 – 40 years ago – and its primary author was born over a century ago. They were on the cutting edge of liberalism and transparency for 1980, the crest of a wave which had been opening up New Zealand since the 1960's. But at the same time, they were products of and operating within an authoritarian culture, where government was top-down and separate, something done to us rather than by us. And it shows.
It shows when they assume that some reasons for secrecy (such as "international relations" or "economic interests") are absolute and shouldn't be balanced against the public interest in disclosure. These reasons may be strong, but the idea that they're absolute just smacks of an outdated ideology which says that matters of "high policy" are for kings and ministers, not dirty peasants. And it shows when they say that government "needs… to be able to take advice and to deliberate on it, in private, and without fear of premature disclosure", or when they just assume that everything to do with the monarchy is secret and that Executive Council deliberations are and ought to be protected by a medieval oath. Forty years on, we're entitled to ask "really?", and assess those authoritarian assumptions against the Act's goals of improving accountability and participation. And to modern eyes, I think we will find them wanting.
…which also highlights the real need: a proper process. The Act needs a full, independent review, equivalent in scope to the Danks Report, and with full public participation. Because its our Act, covering our government. So we should have a real say in shaping it.