As we gratefully head towards the end of a very trying year for everybody, I return to my quest to discuss the need for us to expect politicians to exercise courage in their deliberations.
David Lange was a veritable mine of witty comments, every time he spoke. One I liked was when he referred to politicians as "poll driven fruitcakes". Everything about politics in New Zealand suggests that our politicians are reforming where pressure is being applied but there doesn't seem to be a big picture reformist zeal in the current Government. That means it's up to us to apply the pressure.
Just think about what has happened this week. The Royal Commission has reported on the Mosque murders and the response was sombre. The Government has accepted all 44 recommendations of the Royal Commission and we look forward to them being implemented sooner rather than later.
A well as the theatre of the Prime Minister looking sad in the Beehive this week our thoughts have to extend to those who were not covered by the Royal Commissions report. At a function in the Town Hall on Friday a wonderful young Muslim woman struggled to cover her hopes and aspirations for the future as she is stuck with the terror her community witnessed on 15 March 2019. She wept as she spoke about the 51 empty spaces in their communities. She spoke about the grief in people's lives. She spoke about her hope for some sort of acceptance of difference in our community.
In the following article our friend Abbas Nazari wrote in Spinoff this week:
As the report of the Royal Commission of Inquiry makes clear, the Christchurch gunman had a traumatic upbringing, and displayed many of the psychological, social and economic elements that are the hallmarks of such terrorists. This is not to steer the conversation about the real victims of the Christchurch attacks, who are aptly placed at the centre of the inquiry and its recommendations. The report makes valid and timely recommendations regarding New Zealand's domestic intelligence apparatus, amending organisational procedural failures, and enabling policy that is representative of New Zealand's increasing diversity. But a conversation also needs to be had about the familial, economic and societal conditions that allow an individual to commit mass murder.
Here's the article The inquiry may be over, but the fight against white extremism is just beginning | The Spinoff
What Abbas is saying is we have to work hard on living conditions. The conditions which nurture thoughts of hate and dislike for those who are different.
The idea that racism can be stamped out by well-meaning middle-class people talking about it is nonsense. The challenge is to work as a society on the seedbed which nurtures racist and resentful behaviour.
That starts with our paying attention to what Abbas said above, "But a conversation also needs to be had about the familial, economic and societal conditions that allow an individual to commit mass murder."
Norm Kirk was a great leader of the Labour Party who was so brilliantly driven by the ordinary aspirations of New Zealanders and he once said:
"Basically, there are four things that matter to people: they have to have somewhere to live, they have to have food to eat, they have to have clothing to wear, and they have to have something to hope for."
On Friday afternoon I witnessed a ceremony which Norm Kirk would have been delighted to attend. In Guild Street there was a large piece of land owned by the Anglican Church. It had once had an orphanage on it; and then a hospital and old person's home. Since the earthquakes the site has been empty. On Friday the Associate Minister of Housing, and the local MP, Poto Williams opened the homes for 15 families on the site.
The Anglican Church has provided the land; the Methodist Mission has managed the transfer of the homes (which were originally on Linwood Park for those whose homes had either been destroyed by the earthquakes or were being repaired) onto the site; Otautahi Community Housing Trust owned the units and they had transferred them to the Methodist Mission; the Wayne Francis Trust has provided funding for 5 years to employ a community worker to assist all the families as they enter a new phase of their lives. The Methodist Mission negotiated assistance from the Department of Housing and Urban Design and MSD and the Mission team will supervise and support the families living on site.
This ceremony captured exactly what Norm Kirk was talking about. It brought together the resources of churches, which are considerable and often underutilised. It received the assistance of the State, a partner in the exercise. The assistance of a philanthropic trust added to the mix and, with a bit of luck, and much support, the 15 families will thrive in this community.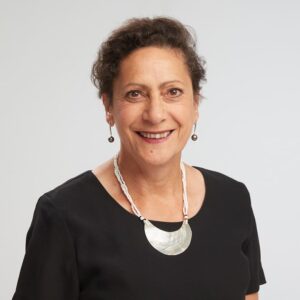 I want to acknowledge all of the hand holding which has taken place to make this dream a reality. Strong, mostly women, have driven this. It required negotiation and patience. It has, hopefully, given a chance for families at the margin of our society to feel that they are supported and loved. The speech by Poto Williams was inspiring. She left her notes on her chair and started by saying she was wanting to speak from her heart. That she did in a magnificent manner.
I left that gathering thinking about the families who will move into their new home at Guild Street. I hope this site gives them stability and security. That they will be in a community surrounded by love and support. That this bond between Central Government and the Community Sector will flourish as we need thousands of examples of this sort of initiative.
Then the happy thoughts of Friday were dashed by this article in the Press on Saturday 'I can't wait to drop dead': Elderly couple desperate to leave freezing, mouldy flat | Stuff.co.nz. In my opinion this article bordered on irresponsible journalism.
In the article the opinions of one tenant are taken as gospel. Accusations like the Council used to be brilliant in how the units were maintained. Did the writer go back to Otautahi Community Housing Trust (of which my wife is a Trustee) and seek information on maintenance? Did the reporters check whether the garden had been ruined by the team installing the heat pumps?
I wish to challenge the Press on their coverage. On one hand where a Trust makes an attempt to rebuild old rotten units, they run an article like this one Proposed two-storey social housing units concern neighbours | Stuff.co.nz. Nobody denies that many of the old CCC units need to be pulled down. That's why Otautahi was established. With the Trust the portfolio had the opportunity to access greater central government finance. With this finance in the past 2 years the Trust has built an additional 75 units and next year will complete an additional 90.
The Press goes back time and time again to a housing complex which is old and will be replaced. This is just lazy journalism. The Otautahi team were approached about this unit on 8 October. They replied on the same day. The story changed between when the questions were asked and the Trust was not asked for additional information. The story was published two months later. This is not responsible journalism. The Press didn't turn up to the good news story at Guild Street. I guess the Editor would argue that good news doesn't sell.  
How did I get this information? I rang Cate Kearney. That's what a responsible journalist should have done. However, the Press appears to just be driven by click bait in its desperate attempt to be seen as relevant.
What is needed right now is not hand-wringing tragedy stories. What we need now is everybody to get in behind housing initiatives and get people into decent, warm, affordable homes. What's needed is a Housing Accord.
Where, as a country we undertake to provide stability for families and support them with a deep investment in their lives, and to work as hard as we can to stamp out the causes of resentment and the resulting dislike of those who are different. Where children in New Zealand grow up in nurturing, caring communities.
That's why this response from the Office of the Prime Minister is so depressing:
A couple of weeks ago in my column I wrote an open letter about housing to the Prime Minister. I proposed that she use some of her considerable political capital to promote a housing accord in this country. I am sure that people from all sectors would flood to support it. However, it could only be led by the Prime Minister. That's why I was disappointed to receive this reply from Jacinda's office:
Good afternoon Garry
On behalf of the Prime Minister, Jacinda Ardern, many thanks for your thoughtful email regarding the housing situation in New Zealand at present.
I've passed your email to the office of the Hon Dr Megan Woods, Minister of Housing, as this is something which falls within her area of responsibility. You can expect a response from her office in due course.
Thank you for writing.
Kind regards, Alec McLean Office of Prime Minister
Authorised by Rt Hon Jacinda Ardern MP, Parliament Buildings, Wellington 6012
Here's my reply:
Kia ora Alec
Thank you for your response.
You have failed to understand the essence of my open letter. I was proposing that the Prime Minister rise above the current inter-Nicaean battling over Housing in New Zealand. She has enormous political capital and people would be delighted to get in behind her to all work on a topic of great importance to us all, housing for all.
By acting the way you have, you have chosen to sweep the suggestion off the table and pass it over to a Minister. It will then die in the ditch where so many good ideas for Housing have died in the past.
It depresses me when good suggestions are so lightly dismissed.
Nga mihi Garry Moore