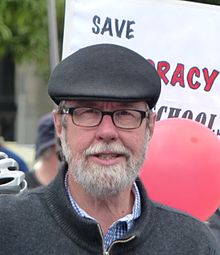 I have changed the way I travel into town. Mostly I am on my bike, but occasionally I am in a vehicle. The newly constructed road into town supporting the massive growth in Waimakariri is about to disgorge its contents on Christchurch, in a new place. Where traffic engineers have long argued it should be.
I have never understood the "hierarchy of roads" model of traffic engineering. It seems to be the holy grail to traffic engineers. The idea of compressing as much of the traffic onto a few roads is an anathema to an accountant.
In accounting we are trained to maximise the yield from an asset until another is needed. If you apply that thinking why shouldn't we all use all the roads, including the side streets? I always have. Ask a district nurse which roads they use. They will tell you the side ones.
The engineers argue that the side streets should be quiet streets. They apply a term they don't like and call them "rat-runs". I have always found that nonsense. Do the people on side streets own cars? Do they travel down the roads in their cars? If they answer is that they do then why shouldn't we all use all the roads all the time, including the one they live in, and have no hierarchy?
A couple of weeks ago Ken McAnarney, at the Tuesday Club, lamented the loss of the originally planned Northern Arterial. This planned road designation hung over the suburb of St Albans for 28 years before it was finally uplifted. The road would have carved up this pleasant suburb and turned it into a funnel for cars and trucks to pour into the centre of the City. It was USA thinking at its worst.
Now, instead of a highway through the suburb, 350 families live in the houses saved. Pleasant streets have children playing in them. The St Albans Primary School has gone from 150 pupils to over 500. The village of Edgeware is a pleasure to shop in and the shopkeepers are thriving. The St Albans Residents Association is run by people a number of whom live in houses which would have been demolished. It's a good place to live.
But engineers have insisted, once again, that the traffic should be concentrated, not spread across many roads. So, the street I live in will now have 3 sets of traffic lights, where before there was one. The side streets have all been designated to have a 40k speed limit. Guess what engineers? I approve of 40k speed limits, in fact it should be slower in my mind. And I will continue to use the side streets instead of your "hierarchy" model.
Call me a perverse accountant if you will. I'm maximising the yield on the investment already made in side roads. What's the rush?