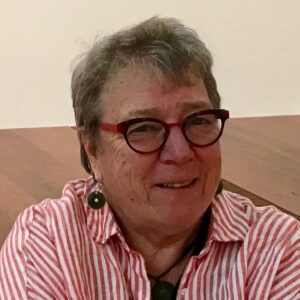 Apologies from Rosemary about sending out an incorrect Zoom link last week.
I have posted this weeks link on Tuesday Club Facebook page in case it happens again – but hopefully I will get it right!!
This Tuesday we are going to have a go at live streaming our Zoom meeting on Facebook – find it on Tuesday Club Facebook page and hopefully it will be able to be watched at other times. Fingers Crossed.
If Smash Palace is open in a week's time, Johnny and the crew will have to limit numbers in our room. However this is probably what we are going to do:
You will be able to attend by booking via Humanitix (link next week) It will be free to book, but first in first served. That will save people cycling (or driving) across town and then missing out on a space.
We may go back to a 5.30 for 6pm start
We will attempt to live stream the event on Facebook Tuesday Club Facebook page. Questions and comments can be made via the comments on Facebook and we will collate those into the meeting to the presenters. Aaron Campbell is helping with this.
It will also be available on the Facebook page for later watching
We are keen to continue with our present practice of creating more opportunities for people in groups to discuss the presentation and formulate questions.