For the first time ever, I spent much of my trip in my vintage car thinking about the impact I was having on the climate. It made me uneasy. I hadn't used the car for 9 months. I will continue to work on this uneasiness. Addressing the world's climate crisis really is a deeply personal challenge for us all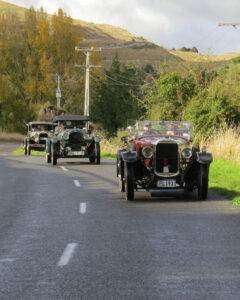 The very thoughtful article below was written by an airline pilot, Dougal Douglass. The paragraphs which hit home was where he wrote:
Being a pilot used to be cool. Nowadays, the romance is largely gone; the exotic scents of faraway lands have given way to a quotidian funk of recycled air and plastics ("Eau d'Airbus" we call it) and pilots rely on solid respectability for their fix of self esteem rather than any pretence of glamour.
Increasingly though, if asked what I do, any modest sense of professional pride is tinged with something else: a gnawing sense of being a little bit shameful, a bit…dirty even. There's no escaping the fact that I work in a polluting industry and though I'm just one small cog, I feel uncomfortably aware that it's my hand on the throttles.
I can't shake off the feeling of guilt by association, a gnawing sense that I'm on the wrong side of history. I imagine my future grandchildren asking me what I did and on telling them I was a pilot being met with a look of embarrassed disgust.
As I wrote above, the article is very thoughtful and quite challenging. Here it is: https://www.newsroom.co.nz/my-flight-shame-as-an-airline-captain