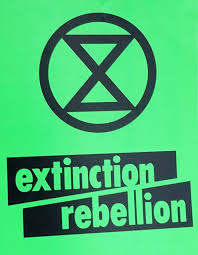 Extinction Rebellion Otautahi is planning a die-in outside the Leaders Debate at the Town Hall on 6 October. They'd appreciate it if you can join them and pass the word on to your networks. It's a great opportunity for the all climate and progressive organizations to come together to demand real systemic action from Aotearoa's two biggest parties.
Briefly –
They'll gather outside The Press Leaders Debate (Collins and Ardern) being held on Tues 6 October at the Christchurch Town Hall. The debate starts at 7pm and they plan to be there from 5.30 to 7pm as the audience goes in. The event is booked out so no chance of getting inside.
They aim to stage a mass peaceful, non-arrestable but dramatic spectacle outside the Town Hall's two main entrances. It will be mostly in the form of a "die-in"– people covering the pavement so that the Town Hall audience has to pass through a sea of bodies (we'll leave a pathway).
People will stand & give brief eulogies – 'I speak for the children', 'I speak for the rivers' etc There will be space for people with banners, placards, puppets, a choir etc to stand around the edges. Everyone is welcome to join the die-in and/or eulogies if you'd like to – but don't feel obliged.
Message – NZs two biggest parties don't have visions that are broad or urgent enough to meet the climate crisis and ecosystem collapse we are now, let alone continuing poverty and inequality.
Theme – the world is burning, dying. 
They hope to bring the huge flamey banner we made for the Aussy fire solidarity event last year
Organiser is Torfrida Wainwright
021 107 3937 03 382-0580