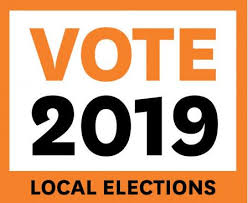 I sat as an MC at a candidate meeting in Edgeware and wondered if one of the candidates had fallen off this planet. He was a climate change denier. He thrust some documents at me which proved that he was correct.
I worry about Climate Change deniers. How can they say that 95% of the world's scientist are wrong?
I'm not a scientist. The only thing I remember from chemistry classes at Marist Brothers in Palmerston North was that when Con O'Leary put some phosphorous down the plug hole after the subsequent explosion Brother Aloysius sent him outside. That suited Con as he was hanging out for a fag. However, I distract myself. I have great respect for those who understand science and when they are all warning us about this planet I sit up and take notice.
That candidate slumped badly in the polls, and scraped in just in front of Tubby Hansen. This was consoling. I was still troubled about who fuels the minds of these climate change deniers. Then I read this article and thought this is an absolutely perfect example of what a dreadful lot run outfits like Google, which we are forced to use every day. They say one thing to the public and they do something else behind our backs. Here they have been found out!
https://www.theguardian.com/environment/2019/oct/11/google-contributions-climate-change-deniers