David Shepherd, a respected Architect in this City, but it is less well known that David is a trained urban designer from Oxford University. David responded to an item on TVNZ last weekend about the loss of fertile soils around our cities. I really liked what he wrote in reply. Here it is:
Re: Town and Country on Sunday 16 May 2021
Your programme on the above on Sunday 16 May was excellent. It highlighted the use of the country's best / premium quality soils for residential subdivision throughout the country.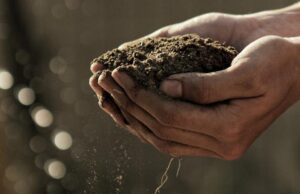 Had I not been closely involved since 1975 in town planning in New Zealand and prior to that in the 1960's in both New Zealand and overseas, I would have been left with the strong impression that this use of the best soils for residential development was an emerging issue brought about by current pressures to meet new housing demand. I am sure a lot of your viewers would have been left with the same impression.
At a town planning conference in Auckland in the early 1960's the then Mayor of Auckland, Sir Dove-Myer Robinson, opened the proceedings with his now famous remark 'don't come to Auckland, Auckland will come to you'. His wry comment was made now more than 60 years ago and there were many others working in planning at the time who were very aware of the creep of urban development out into areas surrounding many of the country's town and cities. This situation was also occurring in many other countries, especially since the end of WWII in the 1940's. Alarm bells were ringing over the steady expansion of cities in many places out into rural land and into areas of premium soils in particular.
In the late 1950's, eminent writers were publishing papers and books on the issue and one US author Rachel Carson wrote a still highly relevant book 'Silent Spring' expressing concern at the steady loss of rural land to urban development. A few years later eminent US educator in Landscape Architecture, Ian McHarg produced his book 'Design with Nature' in which he illustrated his work in finding a balance between the natural environment and human's propensity for urban development.
In New Zealand, the Town and Country Planning Act of 1953 and amendment in 1963 set down a number of principles to be adhered to in planning and urban development here, nationally.
Two of these principles were:
Protection of the country's top-quality soils adjacent urban development
Prevention of haphazard urban growth in rural areas
In school textbooks of the time also these described the geography of the country and covered such topics as annual rainfall and the percentage of each soil type to be found around the country. All well researched and readily available information.
In spite of this knowledge about soils and their relative scarcity that existed more than 60 years ago there has been a steadily erosion of the number of premium soils for food production. The Town and Country Planning Act of the 1960's has been steadily watered down with the Resource Management Act of the 1990's providing virtually no protection at all. I believe Central and Local Governments all are responsible for this erosion and lack of foresight about the protection of areas of known quality for food production.
I commend the work being done by scientists today who appeared on your programme but lament that the loss of our soils to residential development is continuing and at an increased pace.
D.N.Sheppard (PP FNZIA)