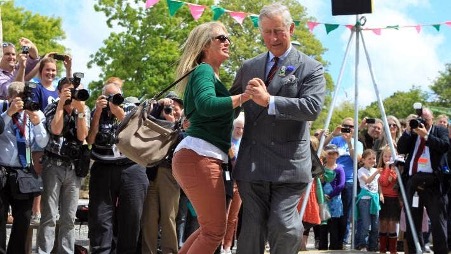 I had an email from the wonderful Coralie Winn asking for us to promote the crowdfunding effort to pay for the removal and the restoration of the hugely popular dance-o-mat. Here's what Charlie Gates in the Press wrote recently:
It's been the scene of many a late-night party, and even Prince Charles once famously turned up for a boogie. Now Christchurch's famous Dance-O-Mat is on the move.
The popular coin operated dance floor, which has attracted international attention, will next month leave its home of seven years on Gloucester St to make way for construction of the new Court Theatre.
Gap Filler co-founder Coralie Winn said the organisation was in talks to move the dance floor to a new site, either on Manchester St or in the area bounded by Manchester, Madras, St Asaph and Lichfield streets known as the SALT District.
The Press covered the fundraising effort https://www.stuff.co.nz/national/127779460/gap-filler-launches-crowdfunding-campaign-for-danceomat-shift.
Here's the link to the fundraising effort https://www.boosted.org.nz/projects/dance-o-mat.