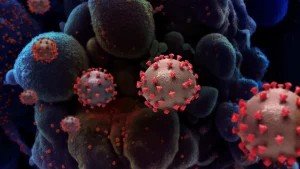 I get so annoyed with people who have not been vaccinated. I think it's the Dutch who have ruled that if somebody gets Covid 19 that if they have not been vaccinated then they will not be treated at a hospital. I can understand that!
I had the misfortune of having to walk through an anti-vaccine mob recently. It reminded me of a large gathering of Jehovah Witnesses. You know the sort. Beady eyed, intense with a bag full of nonsense to convince you that what they are saying is correct. It did enter my head to get a sign produced which read "help me, I'm surrounded by idiots" and stand amongst them and get my photo taken. My wife ruled that out.
At a gathering to remember the victims of the Holocaust Labour MP Sarah Pallett was heckled by anti-vax protesters at the Christchurch Holocaust Remembrance Ceremony on Thursday night. How they could link remembering the 6 million Jews being murdered with Covid 19 is beyond me.
The North and South magazine had an article this month with comments from 4 individuals who have chosen to not have a Covid vaccination. There wasn't a single sensible reason amongst them. It was all, in my opinion, nonsense.
Andrew Gunn in his column in the Press this weekend under a headline of Bracing for a tsunami of unsubstantiated opinions gave this advice…
"The best strategy remains test and isolate. Fortunately, the testing protocols are quick, non-invasive, and accurate. Simply ask: is this the view of a scientist or heath professional, or did it come from Dave in Accounts?'
"As for isolating from the most obvious sources: if you have a radio tuned to talkback and a large bucket of molasses, you know what to do."
Here's the article https://www.stuff.co.nz/the-press/opinion/127617930/bracing-for-a-tsunami-of-unsubstantiated-opinions.