Ian Powell, who knows what he says about the health system said this about Covid on Business Desk website: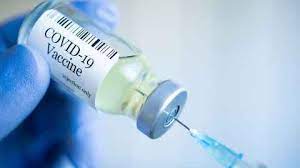 The government would do well not to use altruism as a justification for the rollout schedule. Aotearoa is such a small market that our original Pfizer agreement would have made minimal difference to poor, low unvaccinated countries; these countries require an international supply solution.
If the altruism argument was genuine, the government should have delayed the rollout a year and certainly not procured the additional 250,000 doses from Spain.
In assessing the government's overall performance in the vaccine rollout, caution is required when comparing our vaccination rate with those of other countries as they can change quickly. At one stage the United Kingdom was well ahead of European countries. Now, these countries are catching up and some have passed it. NZ is now ramping up and has one of the highest acceleration rates internationally.
Even if NZ's vaccination rates were higher when delta arrived, we would still have had to go into lockdown. Singapore has one of the highest vaccination rates at 80% but is now having to consider imposing restrictions because of a delta outburst.
NZ punched above its weight to achieve what it did both in the pre-delta period with its Pfizer supply and with the additional Pfizer supply given the enormous complexity and power imbalance it faced.
We remain on track to ensure that all New Zealanders will have the opportunity to be fully vaccinated by the end of this year. This would be no mean feat.
Here's the article: https://businessdesk.co.nz/article/opinion/how-has-new-zealand-performed-on-vaccines