I received this from Rosemary Neave (she's the quiet person who never says anything at our Tuesday Club meetings):
If you are interested in exploring and growing the rich diversity of conversations about meaning and purpose, spiritual health and wellbeing in the city. 
There is no 'charge' as such, but a koha is welcome, and for catering purposes a RSVP is necessary by 10 April
JOIN US ON 18 APRIL FOR A DAY TO EXPLORE THIS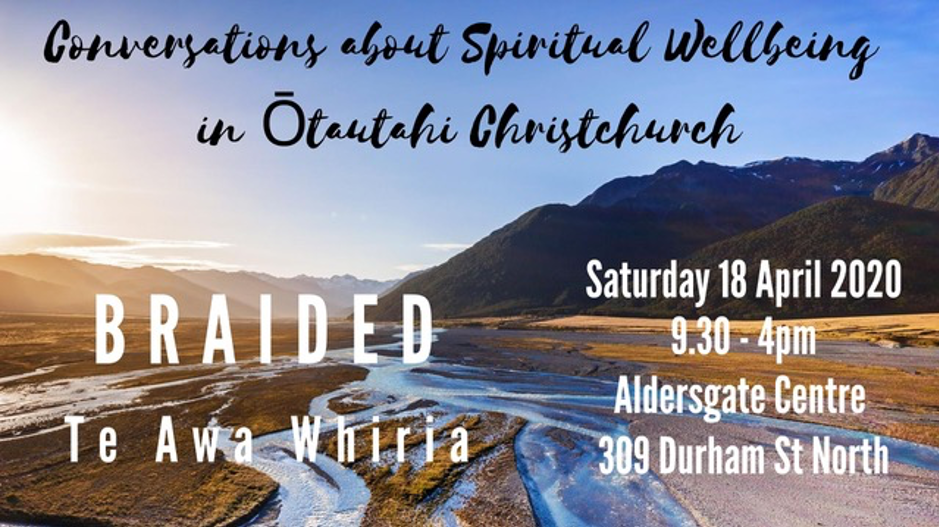 Spirituality matters because it's about people making meaning, purpose and connections.  This hui is about continuing the conversations already underway in Ōtautahi  and looking towards how we make spiritual health promotion an integral and valued part of our community.  
SOME OF THE QUESTIONS WE ARE LIVING WITH IN RELATION TO THIS DAY…
What provides HOPE in the difficult times? What helps you flourish?
How can we help each religious tradition affirm its uniqueness while embracing the importance of other spiritual and religious traditions here in Ōtautahi Christchurch?
What if my soulfulness was valued as much as my economic outputs?
How do we measure and support spiritual health?
How can we meet the spiritual needs of people who are not interested in formal faith structures?