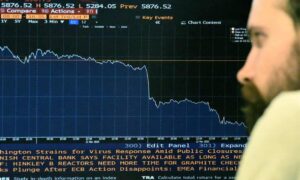 Remember wherever you worked economists had injected the word "efficiency" into our economic landscape? Efficiency implied that we could not produce goods as cheaply as China and so we had to close down our factories. The discussion rarely mentioned the reason why China was cheaper was because we weren't prepared to accept 20 cents per hour for wages.
This article in the Guardian teased out the idea that our economy has been misguided by conventional economic theories  https://www.theguardian.com/commentisfree/2020/jul/05/pandemic-orthodox-economics-covid-19
Economic orthodoxy supports the narrative that this pandemic is a unique disaster no one could have prepared for, and with no wider lessons for economics and politics. This story suits some of the world's billionaires, but it's not true. There is an alternative: the pandemic provides further evidence that to tackle the climate emergency, inequality and any emerging crises, we must re-think our economics from the bottom up.
On Kim Hill's programme on Saturday morning she interviewed Anand Giridharadas who has written a book called Winners Take All: The Elite Charade of Changing the World.
This book investigates the hypocrisy of billionaire "do-gooders". He questions how and why we have become reliant on the philanthropy of the super-rich to help solve our biggest global issues, and their role in eroding the public institutions that should be leading the way.
Giridharadas is an editor-at-large for TIME and was a foreign correspondent and columnist for The New York Times from 2005 to 2016.
The strong message of the interview was we need to honour public service and not rely on lower taxes and all the rubbish which has been "normal" thinking for the past three decades.
Here is a link to what was a fascinating interview: https://www.rnz.co.nz/national/programmes/saturday/audio/2018754514/anand-giridharadas-beware-of-billionaire-do-gooders