The SSANSE (Small States and the New Security Environment) Project at the University of Canterbury has launched a Commission for a Post-Covid Future to provide contestable policy advice to the New Zealand government on options for foreign, trade and economic policy for New Zealand's post-Covid recovery.
This is a really excellent idea as it is essential that NZ plans for a very different world from what we left when Covid 19 started. In a very good article in Spinoff this week these comments were made about international relations and the need for this Commission for a Post-Covid future: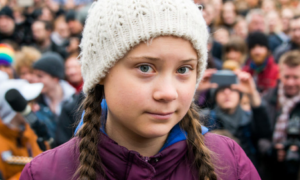 Much future damage caused by climate change cannot now be avoided. But wise policy-making can still limit the impact of this impending disaster – if all nation-states take the challenge seriously. As Swedish teenage climate activist Greta Thunberg has remarked,
"We cannot solve a crisis without treating it as a crisis."
Moreover, if climate change finally gets the international attention that it deserves, this will be a good time for New Zealand and like-minded states to strengthen global institutions.
Without such reforms, the rules-based international order will remain susceptible to the forces of authoritarianism, populism and demagoguery. To meet this challenge, New Zealand and other small and middle-level states will have to move from top-down multilateralism – where superpowers like America or China always lead – to a more bottom-up, strategic form of multilateralism that is capable of mobilizing international support for long overdue institutional reforms. Above all else, the Covid-19 crisis has demonstrated to New Zealand and many other states that neither the US or China can be relied upon to protect their vital interests.