I received this during the week. I encourage you to read it and consider investing in this proposed development.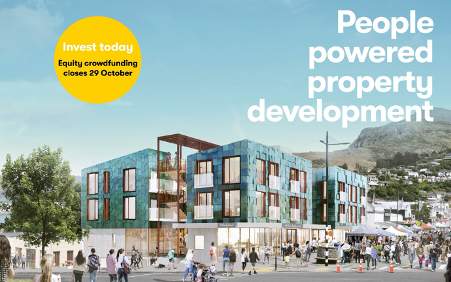 Collett's Corner is running their second and last equity crowdfunding campaign. This is a local project with national significance, as it is the first of its kind in Aotearoa. No other development in the country has made investing in commercial development this accessible, nor has it consulted with the local community on what to build like Collett's Corner has. Collett's Corner demonstrates that we can work together to create the buildings we want in our towns and cities, and when we do, they can go beyond creating viable financial returns (which Collett's Corner does!), they can also serve to support building community. Community comes down to establishing meaningful relationships and developing a strong sense of belonging, Collett's Corner is designed to do just that.
Invest today for as little as 1 share ($120) or up to 10% of the company. This investment round closes on October 29th. If we don't reach our $800,000 minimum the project is at risk, so get in now and be part of this pioneering development.