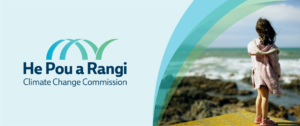 The Climate Change Commission report became public this week. I waited for Bernard Hickey to write his piece about the report. He has a wonderful, clear, view of the future. Jessie Mulligan interviewed him on Friday afternoon. That interview is on the RNZ website.
Bernard wrote:
Politicians, and the median voters they serve, are excellent can kickers on climate. But businesses aren't so lucky. They have to respect a more ruthless set of taskmasters who think long term and consistently, including on the hard inevitabilities of climate science. Business must now focus on the real drivers for climate change action, including their investors, insurers, bankers, international regulators, activist sovereign wealth funds and purpose-driven consumers.
Don't expect too much to come directly out of the Climate Change Commission report and take the fine words about seizing this "life or death nuclear-free moment of our generation" for transformational change with a grain elevator of salt.
Why am I so doubtful? Surely this is, as Jacinda Ardern put it, "one of the most significant documents I'll receive in my time as prime minster"?
Not really. The Climate Change Commission's first set of five-year budgets to reach carbon zero by 2050 might be a substantial piece of work built on big models and thousands of submissions, but it should be clear to any reader just how inadequate and improbable its recommendations and assumptions are. I dare you to read all 399 pages and not end up grinding your teeth with frustration.