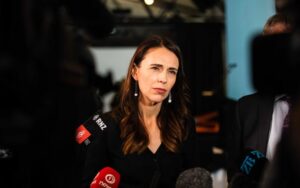 On Friday morning Church leaders met the Prime Minister in Auckland about Housing. Here is their message to the Government:
Aligned Values
Housing is central to wellbeing in our communities. For people of faith, the home is a place where the foundational relationships of love, care and support are lived out. The Government's vision for wellbeing to be at the heart of social and economic policy is clearly aligned with this perspective. This vision for a fair society sees the "responsibility of the State as providing for a just sharing of society's wealth and resources. This includes adequate income for everyone, fair taxation policies, access to good health care, affordable housing, and living sustainably. These are not privileges but part of the common heritage of humanity" (Church Leaders Statement 2011 )[1]. Homes are literally the place where we stand, put down roots that help people and communities to thrive. As the Chief Human Rights Commissioner Paul Hunt has noted, there is still much work to do to embed the Right to Housing, along with other social rights, in legislation and housing policy in this country[2].
COVID-19 Context
The push to house people during the Level 4 lockdown was a commendable achievement. It has been a good example of radical action dealing with homelessness that previous administrations failed to address. The Government acted decisively and achieved good outcomes. It is our hope that similar decisive action across the entire systemic housing crisis can be nuanced and planned as efficiently.
That noted, there were a number of problems that require addressing. The situation for example, of people already in overcrowded, insecure, transitional or emergency housing during that time was often very difficult. These were not always healthy environments. Some households experienced an increase in stress, tension and family harm, so some houses became unsafe places to be in with little recourse for outside help and support.
Furthermore, there are numerous homelessness families, who simply moved in with relatives or were housed in temporary situations in motels and people are now staying longer in transitional and emergency housing. New Zealanders returning to the country with higher incomes and more assets than home seekers already here, are taking up some of the available private housing. The high demand in part, is pushing up the cost of rentals and home ownership exponentially, increasing housing unaffordability.
Church Leaders welcome the progress that has been made by the Government since the February 2019 meeting:
The increase in public housing through the Kainga Ora building programme.
The positive impacts on communities through the increased transitional housing and Housing First programmes.
The release of the Homelessness Action Plan in February 2020 with the clear goal of preventing homelessness where possible or is rare, brief and non-recurring.
The announcements of funding for progressive home ownership schemes including shared equity and rent-to-buy.
The healthy homes standards which have come into force and the changes to the Residential Tenancies Act
Addressing the Housing Continuum
The Church Leaders are concerned that in response to the affordable housing supply problem, the majority of the building response is being carried out almost entirely by Kainga Ora and private developers and focuses primarily on one tenure type. It is not addressing the systemic problems across the housing continuum that include the homeless, renters, homeowners and not-for-profit community housing providers. A balanced portfolio of building must include the third sector of community providers and address the alarming reduction in homeownership and the growing inequalities resulting from it. Furthermore, it is our view that the Government's redevelopment agenda should have regeneration and community revitalisation as a primary focus, not simply building to scale.
The six key recommendations relating to housing (Recommendations 29-34) in the Welfare Expert Advisory Group's report 'Whakamana Tangata' calls for this same balance. There is a need for a comprehensive house building strategy that includes public, community sector and private housing provision with a balanced range of affordable tenure types. Overall, we need progress to be made in all parts of the housing spectrum.
The Under-recognised Capacity of the Third Sector 
The capacity of community housing providers to add substantial value and scale to the current house building programme is not being recognised adequately by the Government. There is a developing sense of despondency in the sector because of the minimal response to partnership from Government. The investment from Government is going almost entirely into private sector developers and only minimally to not-for-profit community housing providers.
The Church Leaders wish to remind the Government that there is ample evidence of the success and large-scale housing development carried by third sector providers[3] throughout the world, not the least being the Housing Associations in the UK which their Government invests heavily in. The myth that community providers cannot build to scale has no basis. In a well-balanced housing policy, the investment needs to go into the private and the tertiary housing sectors so that both can increase their capacity. Currently, community providers building 300 houses[4] could increase their capacity to 1,000. That experience can then in time lead to multiple 1,000s.
Some of our churches and others in the community sector are willing to provide land and investment, but not if the developments are simply controlled by Kainga Ora and handed over to private developers. The sector can also leverage investment finance as Community Finance is doing from private investors. $40 million was raised for a Salvation Army development project late last year and a further $100 million is being raised currently for another project. All the profits from tertiary sector housing organisations are reinvested in housing. They also provide a range of secure tenure options and pastoral care when tenants and/or owners get into financial or other difficulties.
Balancing Tenure Provision and Reducing Inequalities
In the current housing crisis, we need a state house building programme, of course, but to place 95 percent of the eggs in that basket will not address the systemic housing problem we have. New Zealand needs to develop secure housing rental and ownership options. The only way people in the lower third of household incomes build an asset is through equity in a house in our sort of democracy.
It is thus alarming that Māori homeownership has dropped below 30 percent and Pasefika below 20 percent, while Pakeha/European ownership sits above 50 percent[5]. This is creating terrible inequalities and working against progressive policies to create equality in education, health, employment and so on. International assessments of equality measure both income and wealth (assets).
Post-WWII, New Zealand Governments, both Labour and National provided large scale homeownership options alongside their development of state houses. These included capitalising the Family Benefit, State Advances and Māori Affairs low-rate fixed interest loans. The programme was initiated by the first Labour Government and recent research[6] shows that from 1960 to 1986 NZ Governments invested on average $1.5 billion (2017 $ value) per annum in these ownership options. This included the Kirk and Rowling governments.
The Progressive Home Ownership scheme is welcome, but only a proportion (well under half) of the promised $400 million has been spent. The amount set aside in the first place is way below the scale needed to address our current cultural inequities and too low to address the needs of younger cohorts needing shared equity, rent-to-buy, deposit help, low fixed rate loans, etc to gain a place on the ladder. Our superannuation rates were set at a time when it was assumed older people had been able to pay off their mortgages or they had a state house for life. The stress on older people renting today will grow exponentially if it is not addressed.
Housing Support Assistance
The Welfare Expert Advisory Group made a series of practical recommendations to change housing support assistance (including the Accommodation Supplement) and abatement rates in a way that makes sure lower income households are better off. A recent paper[7] addresses a responsible way of redirecting AS for higher income renting households into progressive home ownership. This is estimated to release over $500 million per annum for expenditure on new, affordable homes.
Church leaders urge government to make progress to improve the AS, including associated abatement rates, and other housing-related income support so that it is better designed to respond to family/whānau situations and make it easier for people to transition into part-time or fulltime employment.
In Conclusion
The Church Leaders are requesting:
a long-term balanced policy approach to the systemic housing crisis we are currently experiencing. The problems at the bottom end of the housing continuum have been in large measure created by the pressure coming from the other end as home ownership has reduced, and renting has increased.
that because the third sector in housing needs help to build capacity, the Government partner much more with community housing providers and share the development investment with them. The tertiary sector will add value and bring further land and private sector investment to the table in response.
that Government commit to a balanced tenure policy of social housing, secure renting and affordable homeownership options in new developments, and in doing so provide a range of homeownership opportunities with access for lower income households currently squeezed out of the market and prioritised access for Māori and Pasefika households.
that housing support assistance, particularly the Accommodation Supplement and the associated abatement rates, are reviewed to ensure lower income households are realistically better off and able to afford their essential housing costs.
Community finance: https://i.stuff.co.nz/business/124472050/anz-bank-investment-firms-back-100-million-social-housing-fund
---
[1] Church Leaders' Vision for a Fair Society, 30th October 2011 https://nzccss.org.nz/publications/other-organisations/
[2] Hunt, P (2019) The Human Right to a decent Home, speech at the Shift Aotearoa Conference in 2019 on new knowledge for housing action. July 2019. https://www.hrc.co.nz/news/paul-hunt-human-right-decent-home/
[3] Welfare Expert Advisory Group (2018) Welfare and Housing Interface: Evidence and policy options – Background paper http://www.weag.govt.nz/assets/documents/WEAG-report/background-documents/5327c4530e/Welfare-housing-interface-evidence-010419.pdf
[4] New Zealand Housing foundation https://www.nzhf.org/our-homes-and-communities/
[5] Johnson, A., Howden-Chapman, P. and Eaqub, S. (2018) A Stocktake of New Zealand's Housing. Wellington: New Zealand Government
[6] Prepared by K Saville-Smith from successive annual reports and New Zealand Official Yearbooks in K. Saville-Smith (ed) Revitalising the Production of Affordable Housing for Productive, Engaged & Healthy Lives:
Integrated Report, 2019.
[7] Saville-Smith, K and Michell, I (2020) Accommodation Supplement: High Expenditure, Low Efficacy. Building Better Homes Towns and Cities National Science Challenge.