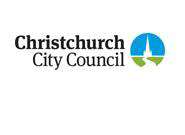 We received this from the Christchurch City Council requesting submissions on the Annual Plan:
We're getting in touch again to let you know that consultation is now open on the Draft Annual Plan 2022/23, and that you can now have your say ( Draft Annual Plan 2022/23 : Christchurch City Council (ccc.govt.nz) on whether this budget strikes the right balance.
The Draft Annual Plan outlines what Christchurch City Council plans to spend on projects and day-to-day services over the coming financial year and how the work will be financed.
It proposes an average rate increase across all ratepayers of 4.96 per cent – slightly lower than the 4.97 per cent forecast in the Council's 2021–31 Long Term Plan.
In line with residents' feedback on the need to focus on the basics, the bulk of the Council's capital spending in the draft budget is on maintaining and upgrading the water supply network and the transport network, especially roads and footpaths. There is also money on the books for new facilities, including Te Kaha / Canterbury Multi-Use Arena.
Grants to support the development of the Pukeko Centre (a multi-use sports and recreation hub in Parklands) and a new pool facility in Edgeware are also included in the Draft Annual Plan.
We're also taking this opportunity to consult on other matters which affect our budget. These include:
We've also factored in climate change action, the changing economic landscape locally and worldwide, and the Government reforms in the pipeline. Keeping costs down needs to be weighed against this need to invest in our city's infrastructure and services for future generations. As our Mayor says, (Are we spending on the right stuff? : Newsline (ccc.govt.nz) creating a budget for a growing city like Christchurch is always a balancing act – we think we have that balance right, but we need to know what the wider community thinks.
You can read the document and find out more here, ( Draft Annual Plan 2022/23 : Christchurch City Council (ccc.govt.nz)and provide feedback at Have Your Say. ( Draft Annual Plan 2022/23 : Christchurch City Council (ccc.govt.nz) People have five weeks to give feedback on the budget, with 18 April set as the deadline for public submissions.
All the feedback will be considered by councillors before we finalise the budget in June 2022.