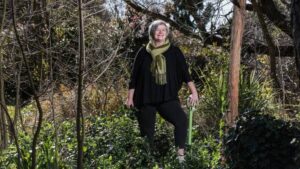 Colin Meurk and Hayley Guglietta have successfully lobbied for public support for Christchurch to be declared a "National Park". This is a great move, and the Press has got in behind the move. The Press coverage last weekend was fantastic. The supplement in Saturday's Press was well done.
Here's what the Press wrote at the start of one of the articles:
This is a global movement aimed at enhancing the natural environments of our urban areas, where half the world's population now lives. It aims to find ways for people to work together to improve to spend our urban environments, to spend more time outdoors, to connect with nature, and through this to improve the health and wellbeing of everyone living in the city.
A National Park City does not require law changes. It is not akin to the status of our national parks, say Fiordland, Abel Tasman or Kahurangi, but is inspired by a similar ethos of protecting and improving the environment.
There are requirements, the first being that the majority of those living and working in the city support the idea of becoming an officially recognised "national park".
We will have a session at Tuesday Club on this proposal.