I'm always disappointed when a person I respect hugely, Andrew Little, continues to be advised badly on issues like the Crown Monitor, by MOH.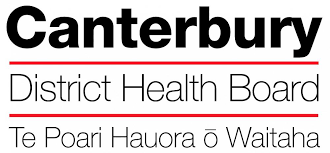 This week he announced the re-appointment of Lester Levy to the position of Crown Monitor. In the article below you will see in the video the Minister of Health making his announcement with a nodding Duncan Webb standing in behind him.
What place local advocacy? We have an article being prepared on Dr Levy which we will print in the future?
Here's that article: https://www.stuff.co.nz/national/health/124341463/minister-defends-work-of-canterbury-health-board-crown-monitor–despite-deficit-growth.
The other article on CDHB this week was this one on the new building's continuing troubles. The fascinating element of this article is as recorded in the article:
It was two years late and plagued by errors during construction, now a further major issue can be revealed at the new $525 million Christchurch Hospital building, Waipapa.
Hundreds of valves in the hot water system at the hospital have to be ripped out and replaced, following an investigation into a valve that failed last year, flooding four floors.
Waipapa, or Christchurch Hospital Hagley as it was previously known, opened to the public last November, more than two years behind schedule after a construction period dogged by delays and defects, including the June 1, 2020 flooding incident, and a tangle over plumbing pipes.
The flood was caused by a faulty hot water system strainer valve, an investigation determined. Following a series of further investigations and audits, the Canterbury District Health Board (CDHB), Ministry of Health and head contractor, Australian company CPB, have decided to replace the remaining 680 strainer valves.
CPB will be responsible for the work, as the issue was picked up during the defects liability period for the building. However, the disruption of replacing valves throughout the 62,000 square metre, 10-storey building is likely to be significant. The CDHB hopes to minimise this by having work take place after hours and on the weekend where possible.
Health authorities have been aware of the issue for months; it has been elevated to board level at the CDHB, Newsroom understands. Despite that, it has not been made public. And while the health board waits for a do-over, the issue is affecting the functionality of the new hospital.
A couple of corrections to the article below:
The new facility was three years late (not two);
There were over 10,000 passive fire defects.
Here's the article: https://www.newsroom.co.nz/problems-plague-525m-new-hospital