How exciting to see the story about Sunfield and Winton Developments on TV and the next day wrapped around our Press newspaper. 5,000 homes in a 15 Minute neighbourhood! The following is from their website but at first glance it looks amazing, and visionary – wouldn't it have been great to have this sort of vision when we rebuilt after the earthquakes…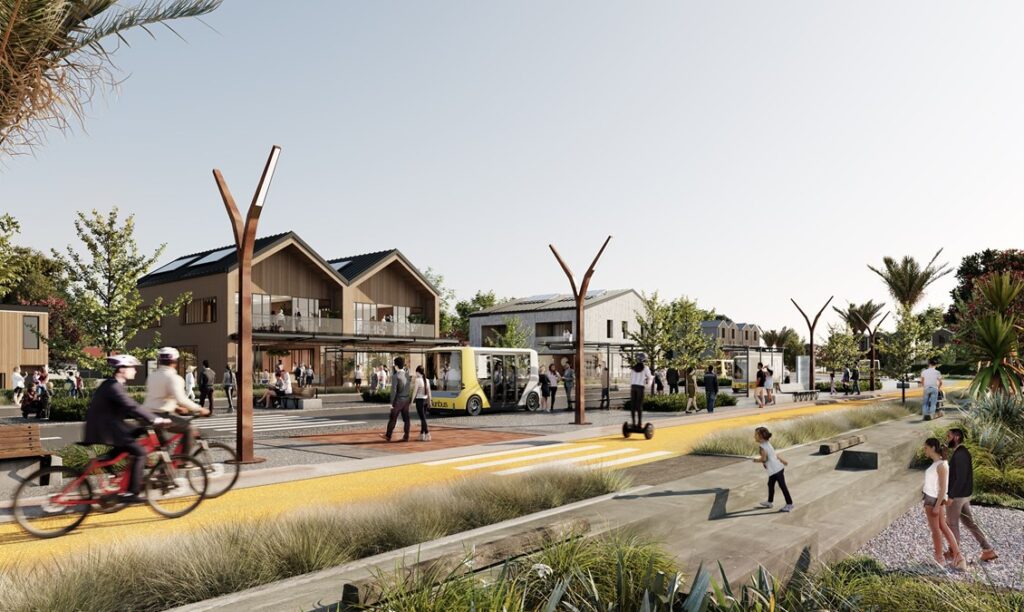 Sunfield offers a radical new approach to living. A neighbourhood with far fewer roads and entirely solar powered, resulting in more affordable homes. The technology and expertise needed to build this town is available and ready to go, today.
The '15 minute' neighbourhood is here…
Sunfield is an interconnected '15 minute' neighbourhood. By integrating recreational health, schools, employment and retail, close to residential areas, the day to day to needs of a diverse kiwi community can be reached in 15 minutes by walking, e-bike, scooter or Sunbus. Enabling a car-less, solar powered neighbourhood allows for truly local living and takes a big step towards New Zealand's goal of carbon neutrality.