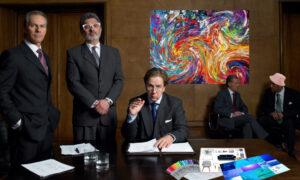 On the back of co-authoring a white paper on the subject, Steven Moe explores how artists and poets can bring colour and creativity onto boards.
The Covid-19 crisis has shown us that we need new paradigms of thinking. We have all been impacted by the pandemic which has challenged us to think and act more creatively than ever before. Businesses needs blue skies thinkers and creatives might help find new solutions.
We need to look again at the roads on which we had been travelling and ask if they are the right ones. One aspect of this might be looking at the role of boards to govern businesses. While we rightly talk about addressing imbalances when it comes to age, ethnicity and gender, what might happen if we also focused on divergent thinking that comes from having creatives involved?  
Read more https://thespinoff.co.nz/business/22-06-2020/a-case-for-bringing-creatives-to-the-governance-table/