Garry's list of projects we should be fast tracking…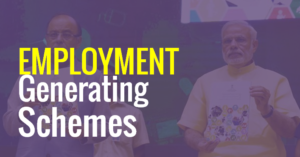 I was one of many people who worked with communities which had been cut adrift when the last big recession occurred in New Zealand after the Rogernomics reforms of the 1980's. We worked with those who were laid off from the Railways, Ministry of Works, the Post Office, Freezing Works, Fishing, Forestry and from land-based jobs when SMP's were dropped. John Patterson and I met at this time and have worked together ever since.
In the Sunday Times this morning Rob Stock wrote about experiencing the impact of Thatcher's reforms as a child on his village in the UK and the resulting joblessness. He wrote:
"Not being employed, not being able to provide for your family, not being able to contribute to your society, will not feel better because it happened in a bid to save lives. We need a national retraining plan, especially for the young and more mature jobless to better fit the, and their skills, to the future of our economy."
One thing which is needed is for people to have somewhere to go. Last time we had a major economic downturn we had massive employment programmes. They will have to be established again.
This week I have raised with a Trust I am on that we have to tap into the minds of those of us who were around last time to find out what worked, and what didn't. That needs to be done quickly.
Here's a list of things which we could consider as potential job intensive projects to look at as a City. We had an opportunity post-quake to be creative. We failed that one with a few exceptions, mostly led by community organisations. We have the opportunity again. Will we be brave or will we waste it again? Whatever we do has to be inclusive. People have to be able to relate to it.
Here is a suggested list, and I would welcome feedback on it:
Massive programmes to eliminate the potential of returning fires on the Port Hills;
Walkways on Banks Peninsula;
Affordable camping grounds on Banks Peninsula; and around Canterbury to enable affordable holidays for people who live here;
Training programmes for young people to enter support and caring programmes for older people; and other people focused programmes;
Construction of Cathedral Square as per the plans which Jim Lunday spent a year consulting with the local community;
The creation of a park and affordable housing on the site of the old AMI stadium;
Extending Travis Wetland into the Red Zone as advocated by Colin Meurk and team;
Stacks of projects in the Red Zone to bring it alive again;
Massive planting programmes everywhere;
Take the land back from Fletchers (who will probably be delighted to get rid of it) in the Centre of our City, and invite comunity ideas on how it can be used to house families and new businesses;
Schemes throughout Christchurch to support local community participation and growth of community associations;
Programmes to train people to use new technology to enable community participation in capital projects;
Public apprenticeships for young people training up workers for the construction industry, the IT industry, Engineering, Food value added sector and any other potential growth industries, just as the old Government Departments used to;
A repeat of Share an Idea but this time "Lets share what are our community job opportunities". This would be enormously popular.
These were just ideas which flowed off the end of my fingers as I sat at my computer. They are a mixture of long term and short-term challenges. It must be led by the Council in partnership with the Government.
Basically, Christchurch could kick start re-employment programmes quite quickly. The essence of these is to address the dignity of work. Alongside these "make work" programmes would be the normal economic planning expected of an economic development agency.
Citizens of Christchurch would be more interested in ensuring people had somewhere to go and for projects which showed that things were being done in neighbourhoods, than whether or not we built a Stadium.
I would like Tuesday Club members to work on lists of make work projects over the next few weeks so that we can submit them as ideas for those we have entrusted the City leadership to pick up and make happen.