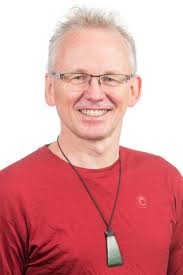 This week it's not "Garry writes" as he and Pam are currently soaking in the happenings in Europe. They are away for quite a number of weeks and the 'second guard' is holding the fort at Smash Palace. This week it's my turn to put a newsletter together, organise the guest speaker, and run the show this Tuesday. And come up with some introductory wisdom…

"The most radical climate policy—the one that will most disrupt our lives—is the status quo." I read that on Twitter somewhere and I reckon it's spot on. Here's my thinking on the topic:
Last week, we learned that American Airlines is going to have direct flights to Christchurch from next year. It was all over the media when the story broke and there was heaps of positive commentary. People were almost having a competition on how wonderful this news is for Christchurch / the South Island economy / our tourism industry, etc (the only critical remarks, incidentally, came from Johnny Moore and were published in The Press after I have written down my thoughts). I first saw the item on 3 News.
And it was immediately followed by an item on the California wildfires, accompanied by heaps of commentary that climate change is prolonging the fire season, that winds are getting stronger and subsequently, fires cover greater areas, etc. In an unprecedented step, several utility providers across California have started planned electricity shutdowns affecting a few million people to decrease the risk of new fires starting during times of high wind. People in California are not happy with their power companies!
When will we start to make the connection between our greenhouse gas emissions and climate change? When will we start with reducing our emissions?
It probably won't happen by introducing new international flights. It may come as a surprise to some readers that the American Airlines story isn't 100% good news. It gets us further away from where we ought to be. It is the status quo. And that's the most radical climate policy, the one that will most disrupt our lives.