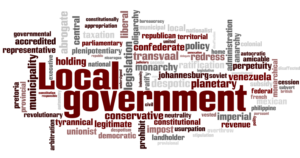 I served on LGNZ for, I think, 9 years. It seemed longer. I chaired the Metro Mayors. As a member of LGNZ board a group of 7 mayors started the "Mayors Taskforce for Jobs" which was a social goal of having no young person under 25 doing nothing. We wanted them to be either in training or at work.
The LGNZ council resisted this initiative and we were ostracised for some time. Eventually every mayor joined bar two. LGNZ now runs this programme. It pays to keep battling on the institution takes a bit to move!
I have been very critical of LGNZ with how they have rolled over and been compliant over 3 Waters. However, the organisation needs to exist and Auckland being up themselves and going it alone doesn't help.
Wayne Brown pulled the Far North Council out of LGNZ during his one term as mayor up there. At least he's being a consistent prick.
Radio NZ covered this story well in this article: https://www.rnz.co.nz/national/programmes/middayreport/audio/2018883150/auckland-mayor-on-decision-to-leave-lgnz
Here's some of what they covered:
Auckland's abrupt exit from the representative body for all local councils could cost it $750,000 more than it saves, just on streetlighting, and is short-sighted, critics of the move say.
The council voted on Thursday about whether to leave the advocacy body Local Government New Zealand (LGNZ), with a split vote decided by Mayor Wayne Brown who had made the proposal to leave.
The move was made to cut costs, as the council tries to bring down a $295 million budget shortfall. But the cost-cutting move was expected to cost the city more than it would save.
Auckland council would save about $350,000 in LGNZ subscription fees by leaving, LGNZ said, though Brown said the council would save $650,000 from its budget. However the national body said it the exit could cost Auckland $1.1 million more each year on its streetlights' power bill as an LGNZ streetlighting programme would no longer extend to Auckland.
But North Shore ward councillor Chris Darby said the move isolated Auckland and showed the region was self-interested.
He told Morning Report the move was a mistake when it came to being an effective council and a mistake financially.
"We lose being part of the collective voice of local government right across New Zealand. We're facing some big issues on the national agenda and [LGNZ] enables all the councils to put those big meaty local issues on the national agenda, get those issues framed up, find the collective voice and coordinate presenting those issues primarily to central government to get some resolve on them.
"We need to be part of the that … we need to be in the mix."
In recent years, some councils had been dissatisfied with the ability of LGNZ to get changes made to the government's approach to housing density and Three Waters plans.
"Interestingly … Auckland Council failed to appear in front of the [Three Waters] select committee recently – it baled," Darby said.
"Whereas Local Government New Zealand was at that table, at the select committee, putting [across] the views of the various councils, including Auckland because we were contributing to their submission.
"But we weren't there. On Three Waters. We failed to appear before the select committee."