Kia ora wonderful tap water drinkers!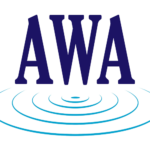 You have all called for a moratorium on new water bottling consents and an independant Inquiry into the potential impacts of the water bottling industry in New Zealand. It's been a long time coming but we are about to deliver our  PUSH PAUSE petition to Parliament.  
On the 17th and 18th of August Aotearoa Water Action will be in Wellington in the Court of Appeal trying to overturn bottling consents granted by ECan. We'll also be trying to create some good case law – around the repurposing of water allocation and consideration of the effects of plastic production and disposal.
SO…. We are planning to deliver the petition on the steps of Parliament ahead of our Court Case on the morning of the 17th of August. We'll send another email in the not too distant future confirming the details – this email is just to give you some warning and to let you know that it's happening and we'd LOVE to see you there.
We're also still fundraising to pay our legal bills – and it is DOWN TO THE WIRE! We have 2 weeks or so to raise $25,000 (eek) – with just $5,000 raised so far.
I really struggle with constantly asking you all for money because I personally HATE getting repeated requests for money. But the facts are we can't do this without community-based fundraising and we would not be in the Court of Appeal this month if so many people hadn't all chipped in by donating and by sharing our posts and emails.
If you'd like to help us hit our $30,000 target you can:
1. SHARE this email – don't underestimate the power of a share!
2. SHARE the link to our PledgeMe page on social media "Last Chance to Protect Our Water" – AWA's Court of Appeal Campaign | PledgeMe
3. DONATE via PledgeMe: "Last Chance to Protect Our Water" – AWA's Court of Appeal Campaign | PledgeMe
4. DONATE to our bank account: Aotearoa Water Action 38-9019-0530141-00
EVERY SINGLE CENT goes to pay legal bills – not us, not our costs to get to Wellington, or miscellaneous expenses. We are 100% volunteers and we pay all our own costs.
I'll send another petition update within the next few days. Thanks for the imposition on your inboxes!
Arohanui
from Niki and the team at AWA xoxo