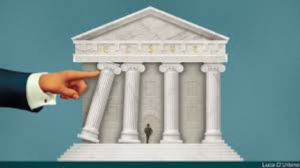 Once again, the ANZ Bank has been dragged into Court by the Financial Markets Authority. Here's what happened. ANZ first identified a duplicate policy issue around September 2017. The ineligible customers issue was identified around May 2018. ANZ did not disclose either issue to the FMA or Reserve Bank during their joint conduct and culture review of New Zealand's retail banks from May to June 2018.
The review requested that ANZ disclose "any work underway to remediate any identified issues where conduct by your firm has resulted in detrimental outcomes for customers." ANZ first notified the FMA of both issues in June 2019.
Newsroom asked why didn't ANZ tell the Reserve Bank and the FMA about the issue during their 'conduct and culture review' during in May and June of 2018? ANZ found out about the issues in September 2017 and May 2018 respectively. And what else did it hide?
A very good question.
https://www.fma.govt.nz/news-and-resources/media-releases/fma-files-court-proceedings-against-anz-for-false-and-misleading-representations-over-credit-card-insurance-charges/?utm_source=8+Things+Subscribers&utm_campaign=fccdec5588-8+Things+05.06.20_COPY_01&utm_medium=email&utm_term=0_2412c1d355-fccdec5588-140806493