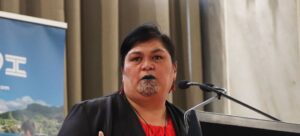 I am very cynical of the proposed water reforms. I think it is a complete over-reaction to the water disaster at Hawkes Bay Council.
Last Tuesday Katheryn Ryan interviewed Nanaia Mahuta Minister of Local Government. I don't think I have heard a Minister speak so openly on any topic as Nanaia did in this interview. She is totally on top of her topic and is in full listening mode. I recommend that you listen to it. It made me think.
https://www.rnz.co.nz/national/programmes/ninetonoon/audio/2018787692/centralisation-of-water-services-nanaia-mahuta.