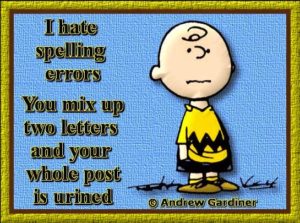 An eagle-eyed reader, Ashley Campbell, spotted an error I have made all my life. I wrote "in one foul swoop".
Ashley wrote:
It's one fell swoop, not foul. Common mistake, but those in the know will point it out to you forever, so you might like to change it before they do.
I looked up "fell swoop" and here is the definition, for those of you (like me) who revel in trivia:
Fell means fierce, savage, or dreadful. It comes from the Old French term fel, meaning evil. Swoop has multiple meanings that could apply here. It can mean a blow, an act of clearing things away, or the act of descending from a great height.
So, thanks Ashley. I've learned something new, which is more than some people think I am capable of!