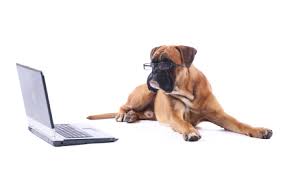 I received this observation about the format of the Tuesday Club notes during the week:
It would appear that somebody, who shall remain nameless, has finally worked out that we have changed our layout of the Tuesday Club notes.
Dear Sir
I wish to report a matter of concern.
Your email for this week took me to a web site which has a presentation and functionality which look very clear and work wonderfully.
However, that seems completely foreign to the amateur principles (and principals) of the club.
Has your service been hacked into or taken over by true professionals?
Is the club being taken over by professionals?
Are you actually Garry Moore?
If so, have you been subject to re-training? (admittedly, an unlikely option).
Concerned Club member
Even old dogs can be taught new tricks. You should try it sometime. Seek assistance from your grandchildren]

[Reply to "Concerned Club Member".