Ann Hornaday wrote in the Washington Post recently: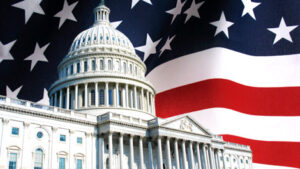 As Andrew Breitbart famously said: Politics is downstream from culture. The right has watched with alarm over the past generation as such liberal values as feminism, gay rights, anti-racism and cultural pluralism became normalized on screen.
But they've also counted on liberals being too naive, complacent or arrogant to understand that culture, while important, isn't nearly enough without the dogged, unglamorous work of realpolitik — a brick-by-brick approach that Ginsburg herself advocated when she called for equal-pay legislation in her Lilly Ledbetter dissent.
Now, here we are, lapsing into autocracy, in the midst of a potentially chaotic and assuredly contested election and on the cusp of what could be a constitutional crisis.
There's nothing at stake, really, unless you count the survival of civic cohesion, institutional integrity and an enduring, functioning democracy.