I just loved this idea by Geoff Ross, a South Island farmer and Executive chair of the Moa group.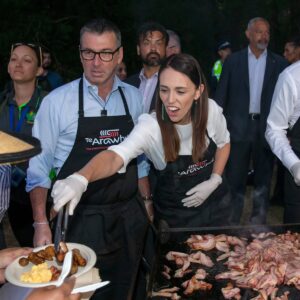 Geoff is advocating how we all can connect to the world. Each one of us. We can become the promoters of our lifestyle and our products. We, each of us, can become NZ's salespeople to the world. Here is a bit of what he is proposing:
Let's capitalise on the prevailing worldview we are lucky enough to have gained or earned of 'I wish I could be in New Zealand right now' with a campaign of….'Bringing New Zealand to you'.
We all want to Help.
Having been "All in this together," patriotism is at a high. Most of us want to do something to help. Help our neighbour, help a local business and ultimately help our country. There are 3.6 million Facebook users in New Zealand, 2.4 million Instagram users, 2.2 million LinkedIn, 4.6 million regular users of Google. We are all proud of what we have here. We think it is a pretty special place and we like to tell our mates overseas that – in our humble kiwi welcoming kind of way.
Here is what I think we should do.
A partnership between New Zealand's primary produce brands, the Government, New Zealanders start it – You, me, Jacinda, Taika, Karen Walker, Al Brown, Dan Carter, Lorde, Silver Fern Farms, Icebreaker, Rhys Darby, Flight of the Conchords, Beauden Barrett, King Salmon, Lewis Road, Whittakers, Villa Maria , Heilala Vanilla and so on, on our social media accounts, to our mates overseas.
We share our pictures of cooking a bit of fresh fish, opening a wine, popping some honey in our tea, marinating some salmon, putting a lamb cutlet on the barbecue, pulling on a merino sweater, putting kiwifruit on a dessert.
All with the line 'Bringing New Zealand to you'
E.g. Jacinda and Clarke are cooking a piece of snapper …' Come fishing over here when you can — but for now we're bringing New Zealand to you '.
Lorde is placing a dollop of Manuka honey in her tea … 'This stuff is my favourite flavour of New Zealand. Give it a try …' We're Bringing New Zealand to you'.
A mate of mine who is a dairy farmer from the Waikato walking past his open pasture with dairy cows …'Yeah well, we can probably bring some of this New Zealand to you '.
Then, we engage the likes of Nigella & co. who are paid to add their own versions, using slices of New Zealand available to them in their own hometowns, from their local supermarkets/online stores e.g. Nigella 'these NZ Lamb Cutlets I just picked up from Tescos are perfect …' with 'Bringing New Zealand to you'.
We build a list of New Zealand's exporting brands, the products they wish to profile and the markets they wish to build. We match our influencers, with the right products, in the right markets, with the right call to action and assist with the relevant amount of support from our social media partner and paid media channels.
Social media platforms help push the key message further. I've spoken to Facebook and Instagram worldwide and they are keen to pitch in.
We as New Zealanders continue to feed it to our one billion-plus audience.  (Kea alone has 500,000 kiwis off shore, all with followers around the world).
Here's the article. I have sent this on to Joanna Norris. She loved it.
https://www.newsroom.co.nz/2020/05/14/1171460/bringing-nz-to-you?utm_source=Friends+of+the+Newsroom&utm_campaign=451bc6784f-Daily+Briefing+14.5.20&utm_medium=email&utm_term=0_71de5c4b35-451bc6784f-97862399