I think I have written about this, but I'm going to, again. Credit rating agencies are strutting all over the world's finance stage again. The story is really relevant to these days.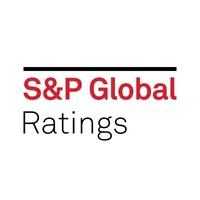 Shortly after I became Mayor, CCC received notification that Standard and Poors was considering downgrading our credit rating. We had no idea why. The only thing we could think was that it was because I was a Labour Mayor.
Three of us flew to Melbourne for the day. We travelled in a lift to a floor where they could have handed out oxygen masks at the door. Not just for the height of the building but also for the ideas which were being exchanged on the site. We were met by two young men, not long recovered from advanced acne. They were working from what appeared to be a book of formulae. They compared us with some South American cities. They then said that it would be possible, in their opinion, that a lines company could make a loss. Obviously, they had missed the lectures the day their classes covered monopoly charging.
The three of us were all accountants, and we left the room having reminded the wet-behind-the-ears supposed "analysists", that there was a life beyond their theoretical view of economies, and their book of formulae.
Our credit rating remained the same but it caused me to have a life-long aversion to the rating agencies. These guys are part of the problem. Not so many weeks ago they would have scalped the NZ Government for behaving, quite correctly, the way they are right now. Now they have changed their analysis. All in the interest of their fee structures. Big outfits, like CCC, have to bow and scrape to them as if they are God's agents. They also have to pay a fortune each year to the Credit rating agency. If they don't their borrowing costs would go up through the roof.
Now, there's something else to have a look at Adrian Orr…