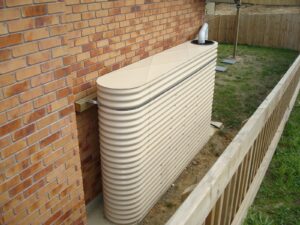 A friend, who notices these things, said to me recently that we aren't having much rain these days. She trawls through the weather forecast and her eyes light up as she reads about rain being predicted. Each time I just hope she's wrong, as I'll get wet on my bike.
She's almost always wrong. So's the weather forecasters.
I started to think about this when it comes to the number of plant retailers we are currently sponsoring in our garden. What they sell to us needs water. I've started to think, thanks to our friend, that maybe we should install a water storage tank for our garden investments. Then what should appear on Stuff but this article https://www.stuff.co.nz/environment/122394551/ambitious-plan-to-capture-rainwater-in-south-wairarapa-towns
So, I wrote to Helen Beaumont who is Ms Water at CCC. Can we install water tanks was my query?
Here is what she replied:
Our District Plan does address domestic rainwater tanks:
Rainwater collection systems are permitted. Refer Utilities Policy 11.2.1.1 and Rule 11.8.1 P4.

Greywater collection systems require resource consent as a Restricted Discretionary Activity. Refer Utilities Rule 11.8.3 RD3.

The District Plan does not limit the use of water. However, the following information is provided on requirements associated with water supply:
At subdivision stage, the site is required to be provided with the ability to connect to a safe potable water supply, and provision made for sufficient water supply for firefighting. Refer Subdivision Policy 8.2.3.2, Rule 8.6.7 and Residential Rules e.g. 14.4.2.11



Our three waters bylaw does require rainwater tanks on Banks Peninsula:
Clause 15 of the Water Supply, Wastewater and Stormwater Bylaw requires a 5,000 L rainwater storage tank to be installed for non-potable purposes for new buildings on Banks Peninsula.
I have asked Buster Wright at CCC who is in charge of Building Permits about this and he has not replied yet. I will let you know when he does.