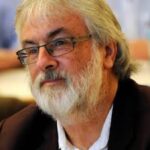 Most of us watch from the side lines about what is happening in health. Unless you are on a Board, or work in health, the only thing you think about is can I get attention when I turn up at A & E?
In his latest missive Ian Powell has written about Gaius Petronius style change with health over the past 3 decades. This article is impossible to summarise so I am printing the lot. Here it is
In the 1991 Budget, the National government of Prime Minister Jim Bolger confirmed its intention to restruc­ture New Zealand's public health system by basing it on competitive market principles. Formally commencing on 1 July 1993, this restructur­ing was designed by then Minister of Health Simon Upton aided and abetted by external business consultants.
When addressing a meeting of Association of Salaried Medical Specialists' representatives at that time, one Dr Don Matheson wittingly renamed the minister "Simon Option". In the 2000s Dr Matheson became a deputy director-general of health playing an important role in the implementation of district health boards. Today, now Professor Matheson, he's back in the Ministry of Health witnessing their demise.
In the process of trying to comprehend this massive ideological venture at the time, I came across the words widely attributed to Gaius Petronius Arbiter (there is debate over who actually phrased these words). Petronius (27–66AD) was an erudite Roman courtier and senator writing in the era of one of the most infamous musical fiddlers, the Emperor Nero.
Petronius observed: "We trained hard – but it seemed that every time we were beginning to form up into teams we were reorganised. I was to learn later in life that we tend to meet any new situation by reorganising, and what a wonderful method it can be for creating the illusion of progress while actually producing confusion, inefficiency, and demoralisation."
I reflected on his insight in the context of Upton's health restructuring. It fitted perfectly and I used it in speeches and writings many times. The take-home message was that, rather than improving clarity, efficiency and morale, structurally driven change was more likely to do the opposite. I recall Michael Cullen, Labour Party finance spokesperson at the time, being rather taken by the historical reference.
Brief historical overview of structural change
It is worth thinking about Petronius' observation when considering a brief historical overview of structural change in New Zealand's health system.
The country's first public health system was the result of major social security legislation adopted in 1938 under the first Labour Government. By the mid-1980s, this had developed under both Labour and National governments into a long-standing system based on a structural divide. Hospital boards were responsible for public hospitals and the Department (now Ministry) of Health was responsible for primary care, largely through privately owned general practices.
In the late 1980s, after lengthy consultation, a new restructuring with bipartisan Labour and National support led to the replacement of hospital boards with fewer and larger area health boards. Area health boards were responsible for public hospitals, but the intention was that, over time, they would assume more direct responsibility for primary care. In the meantime, primary care would remain the responsibility of the Ministry of Health.
Sudden U-turn
But area health boards never had the opportunity to make this transition to a whole-of-population healthcare respon­sibility. They were abruptly replaced in 1993, by Minister Upton's return to a structural divide between primary and hospital care. The latter was provided by state-owned companies called crown health enterprises. Primary care remained the responsibility of central government.
This flawed system lasted only until 2000 when, picking up from where area health boards had left off, district health boards (DHBs) were introduced with explicit statutory responsibility for ensuring healthcare for geographically defined populations, both in the community (including primary care) and in public hospitals. Over time, the funding of primary care was transferred to DHBs.
So DHBs were the third restructuring since the mid-1980s. The first, under Labour, involved moving away from structural separation between primary and hospital healthcare towards a more integrated approach. The second restructuring, under National, in the 1990s, involved returning to the structural separation. Then, back under Labour, the third restructuring, in the 2000s, dropped the structural separation and returned to, and strengthened, the integrated structures (DHBs).
Siblings separate again
Now, in the 2020s under Labour, the health system is being restructured a fourth time, to return to the structur­al separation between primary and hospital care. Current Health Minister Andrew Little describes this as bold. Repetition would be a more accurate description. To the extent that boldness has relevance, it is merely the boldness of whiteboard warriors.
Little's structural reversal has more in common with National's structural reversal of the 1990s (although the governing legal framework was different). What Minister Little also shares with Minister Upton of 30 years ago, is a strong propensity to overhype what their respective restructur­ings will deliver. Upton got it terribly wrong. Like Upton, Little is aided and abetted by business consultants, primarily Ernst & Young.
In the year 2031…
Learning from the history of health restructuring internationally and in New Zealand, we should anticipate that, in 2031 or thereabouts, nothing will have changed. Responding to concerns over the negative consequences of top-down bureaucratic centralist decision-making and lack of integration between community and hospital care, health minister Andrew Little II (or Simon Upton IV), aided and abetted by EY business consultants will announce the latest restructuring of the health system.
Unless, of course, the lesson has, by then, been learned that it is not restructuring but cultural change, including leader­ship, that achieves sustainable and effective health system change. I'm an optimist but this is not an optimism that Petronius or recent history would share. [This post is an abridged version of an earlier article recently published in New Zealand Doctor]